Creative ways to wear a bandana scarf
8 CREATIVE WAYS TO WEAR A BANDANA SCARF
Okay, we'll admit it - we got a little carried away when our new bandana scarves arrived! They're just so versatile, we couldn't help but spend the afternoon styling them up!
With so many colours and patterns to choose from, these scarves are a great way to spice up an outfit. They make the perfect accessory – or, coming into summer, you can even wear them as a crop top or bikini.
So the next time you've got "nothing to wear", take some of these ideas for inspiration!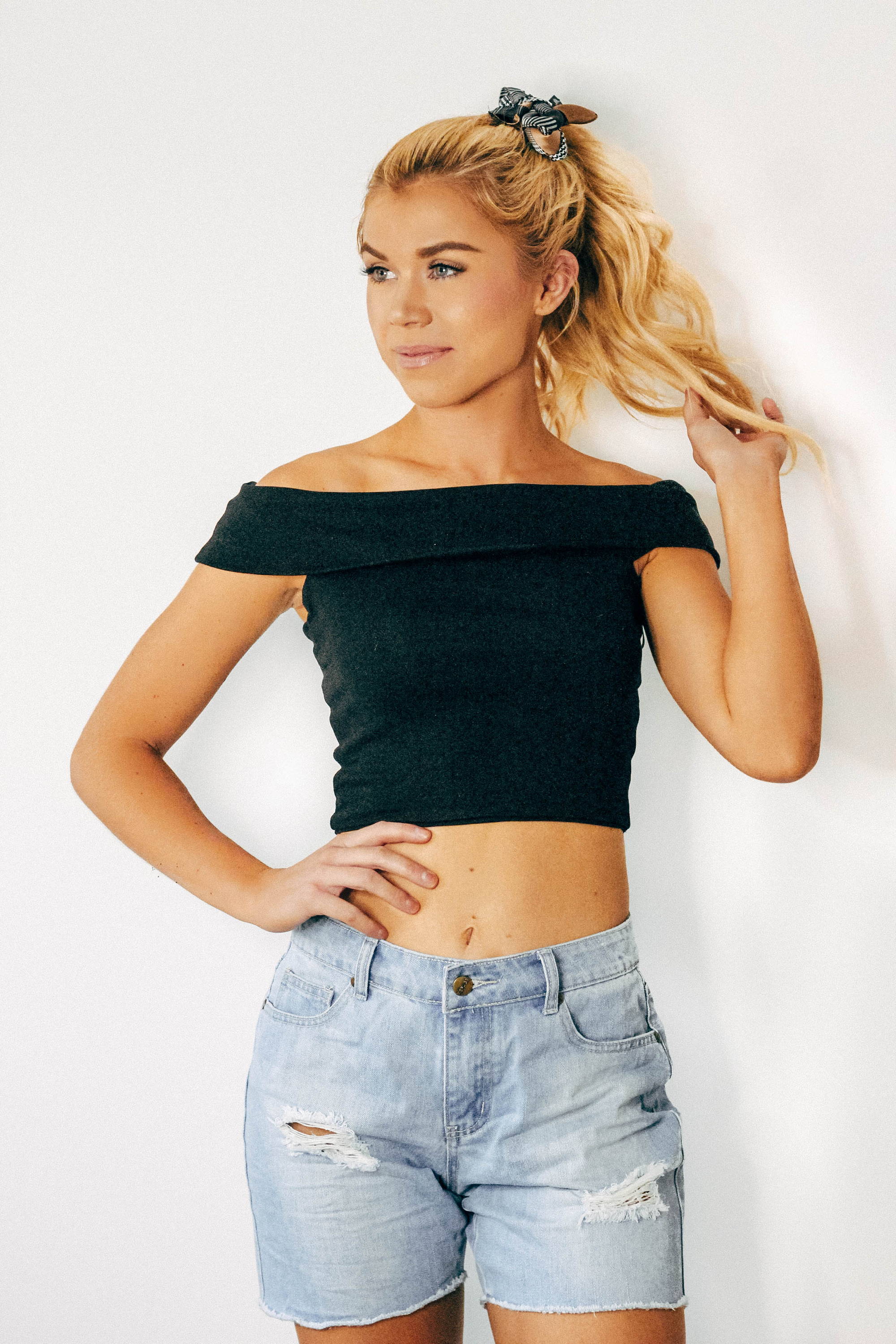 ---
1. Boho-chic!
Rock some boho vibes with a loosely-styled headscarf over curled hair or waves. Simply wrap the scarf around your head from the underneath and top it off with a bow.
Match it with a crop + maxi skirt ensemble for a look that is laidback yet put-together, all at the same time – perfect for a summer music festival.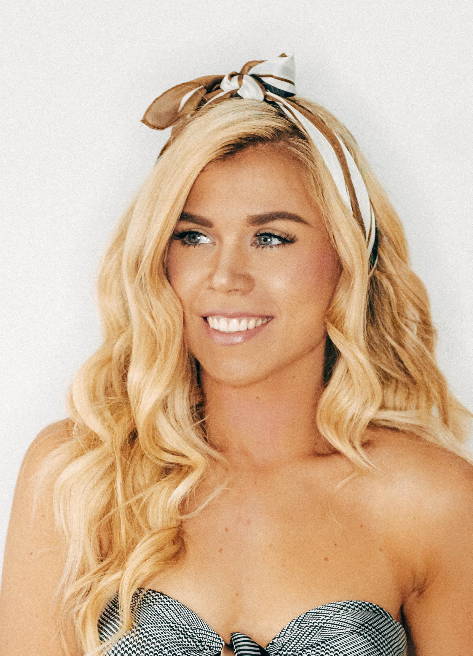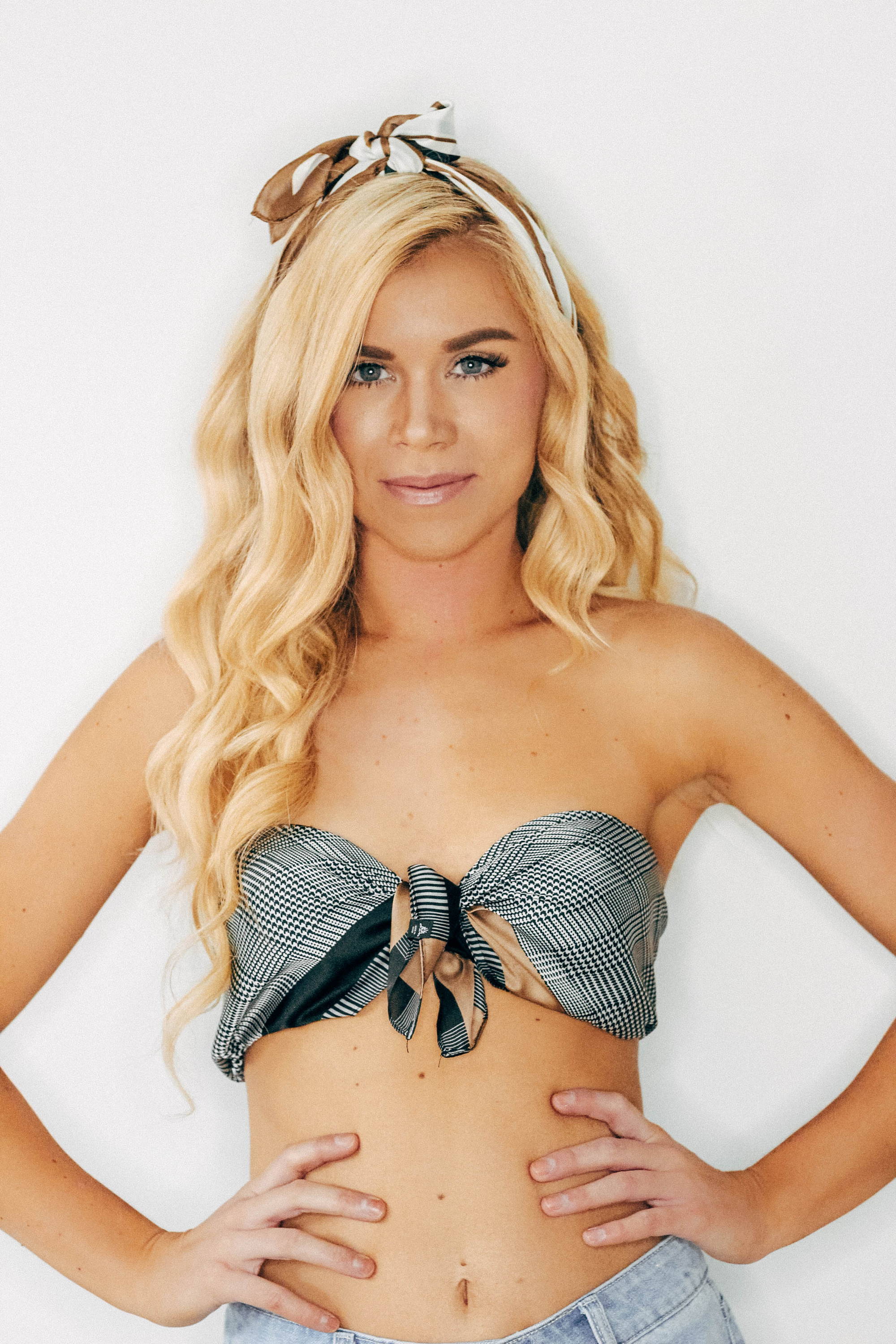 ---
2. Back to 1999
Take it back to the nineties with this traditional headscarf look. Simply fold your scarf into halves (or quarters – depending on how big your scarf is), angle the triangle towards the back of your head, then tie from underneath. (Handy tip: this option is GREAT for those bad hair days. :P)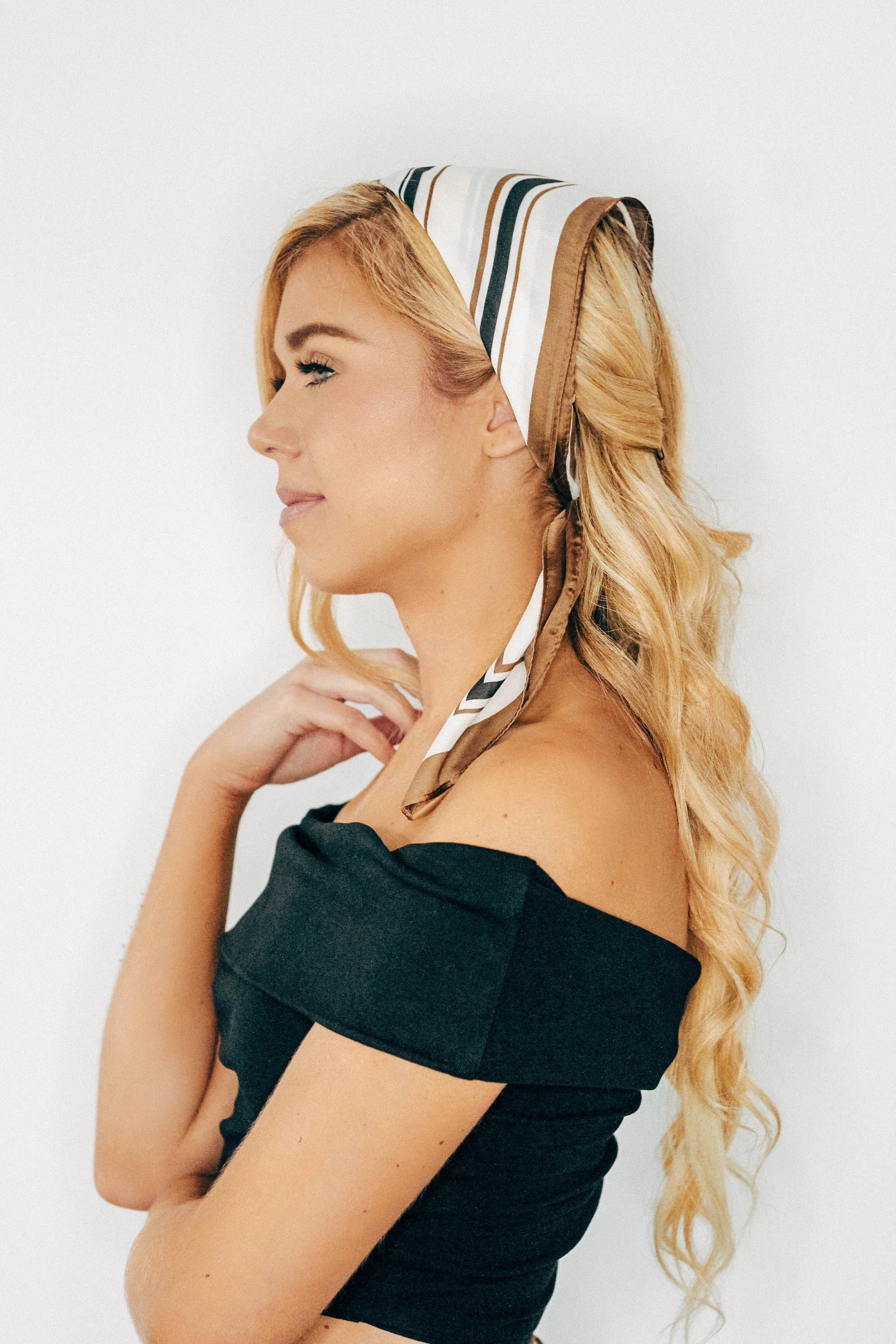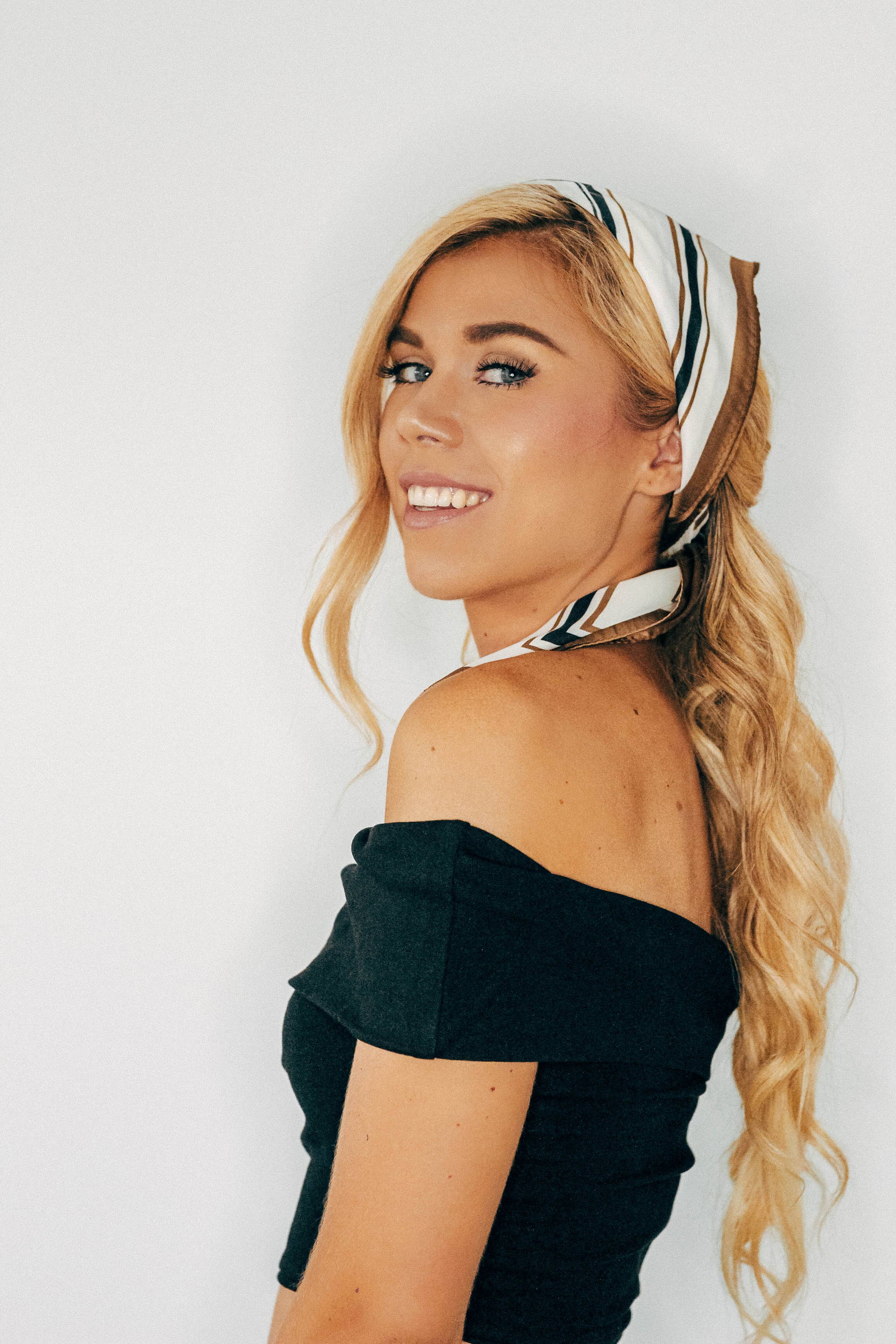 ---
3. Retro ponytail
We're going through all the eras! This next outfit is inspired by the 70's. Wear your hair in a high, slick pony and finish with a scarf, then pair with some high-cut jeans for a cute-as-a-button date-night outfit.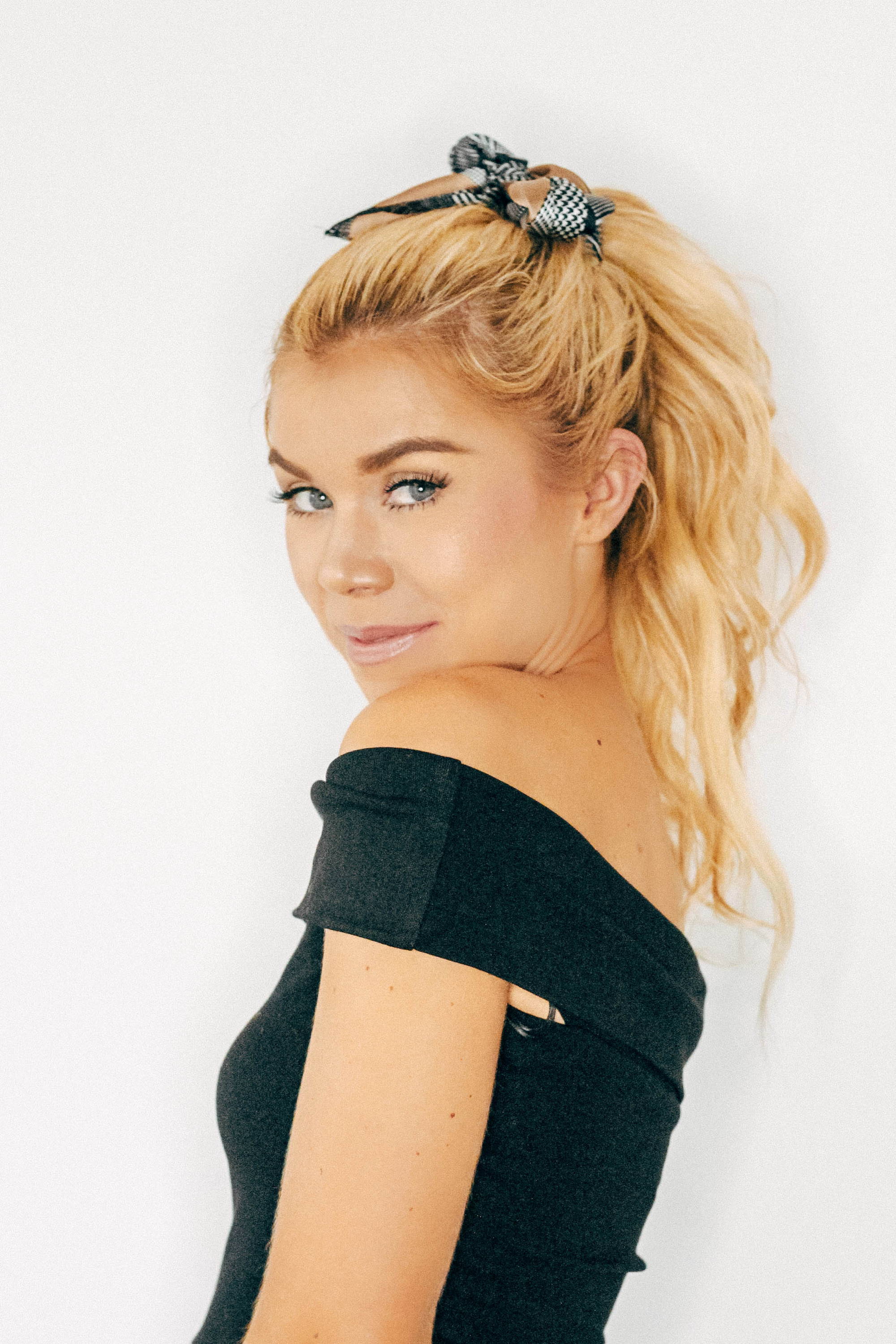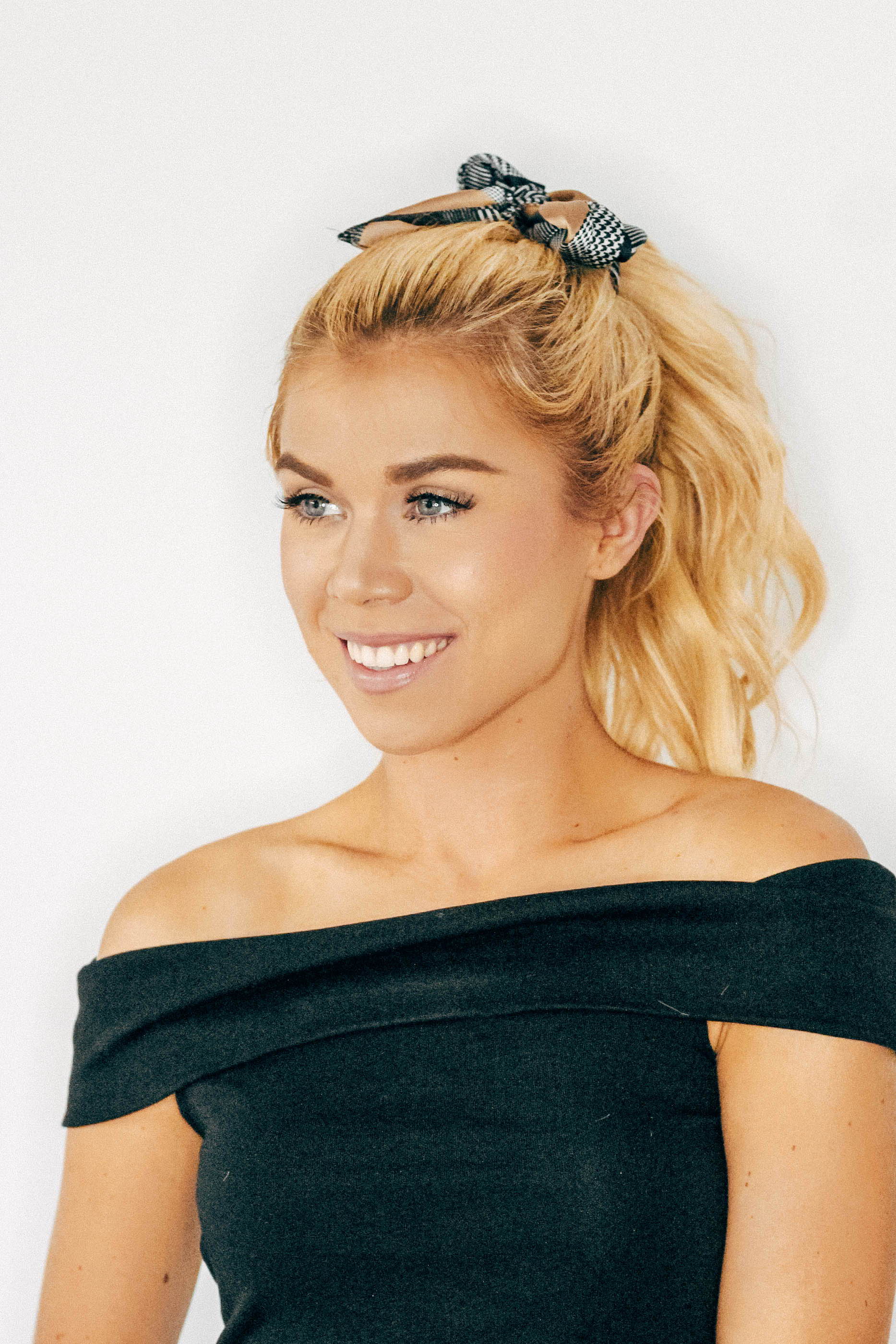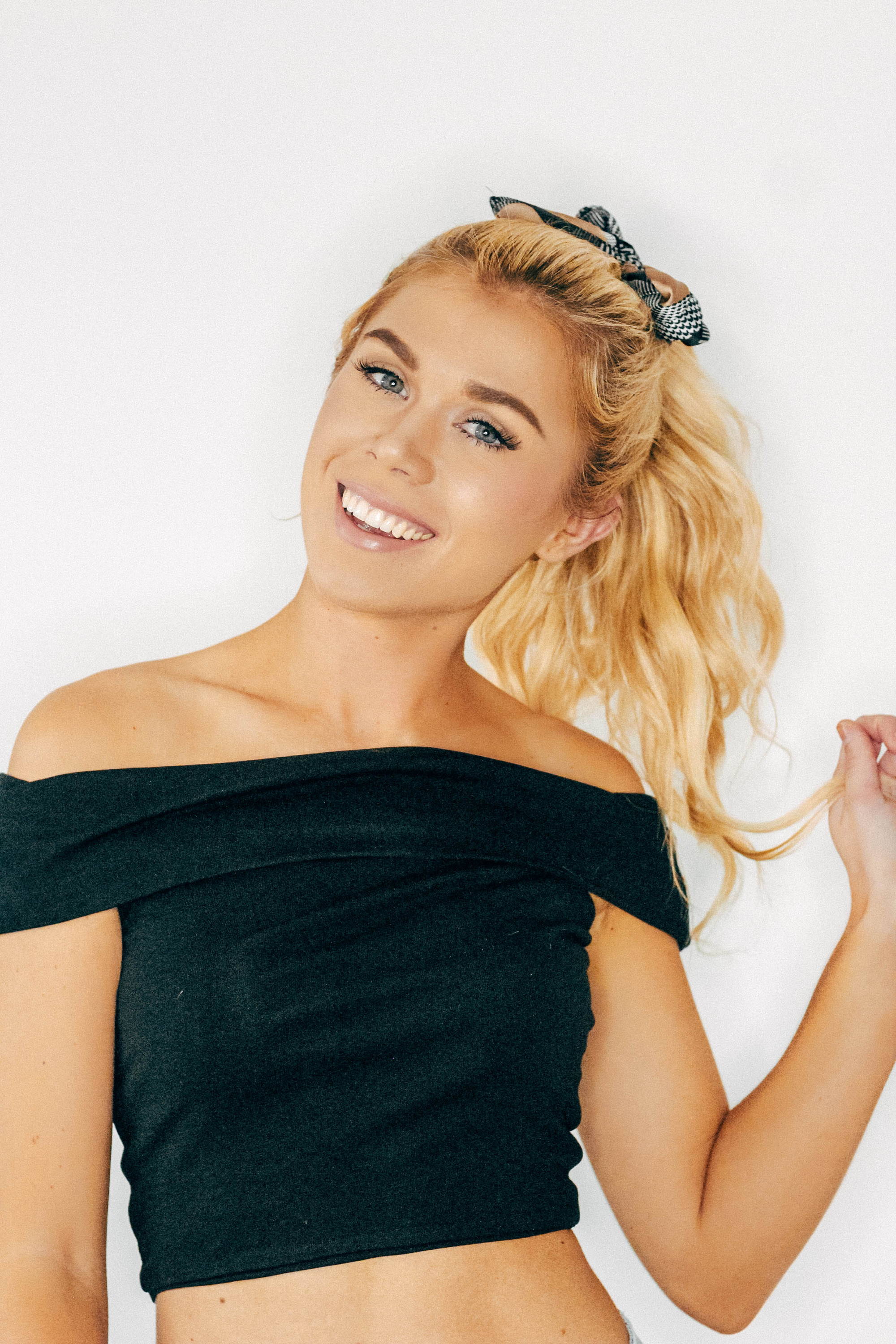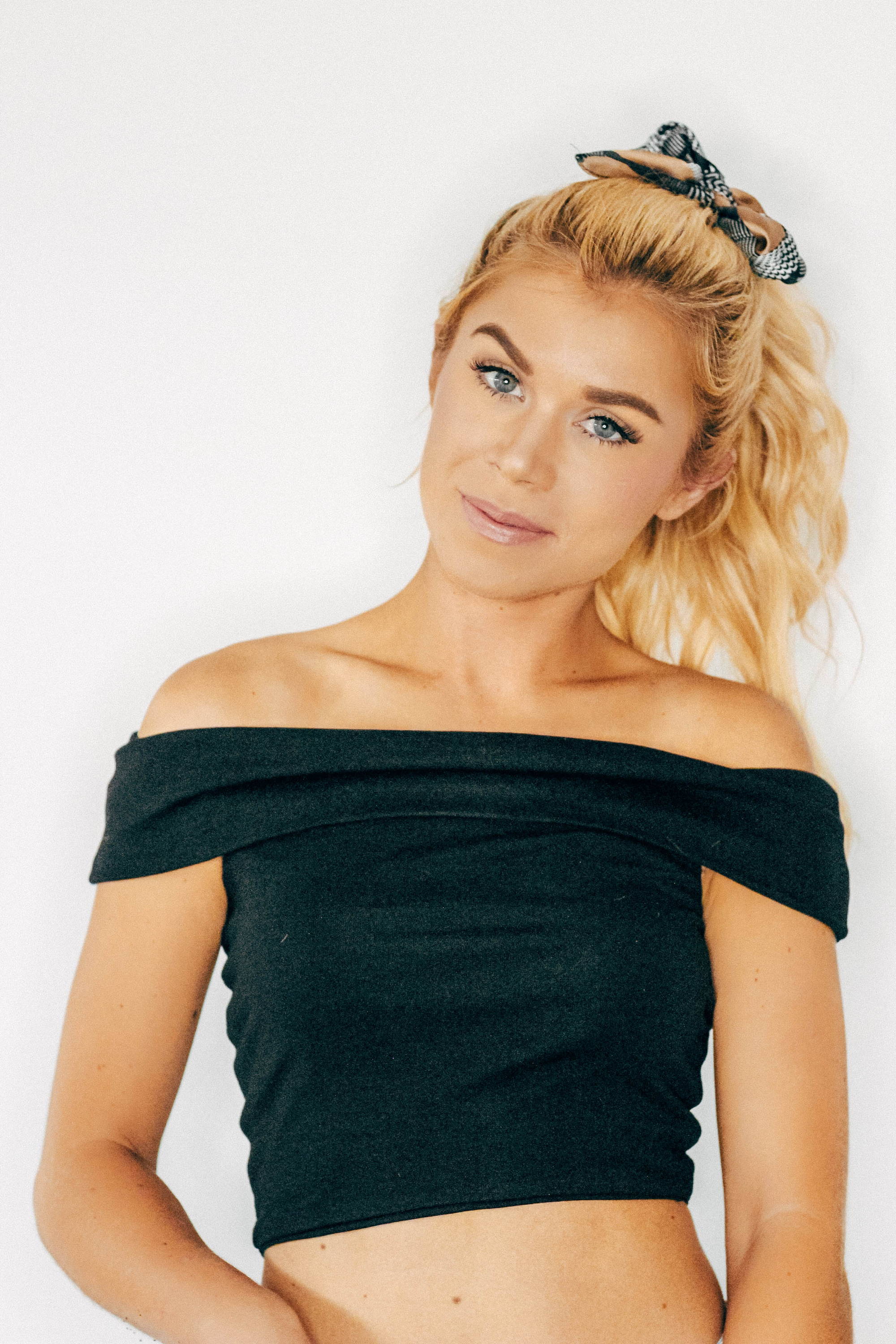 ---
4. Let's twist again
Summer is coming and crop tops are BACK! After folding the scarf lengthways, wrap it around your body from the back and tie a knot at the front, and you have yourself a quick and easy top or bikini! Pair with some simple black bather bottoms or throw on some denim shorts for a day trip to the beach.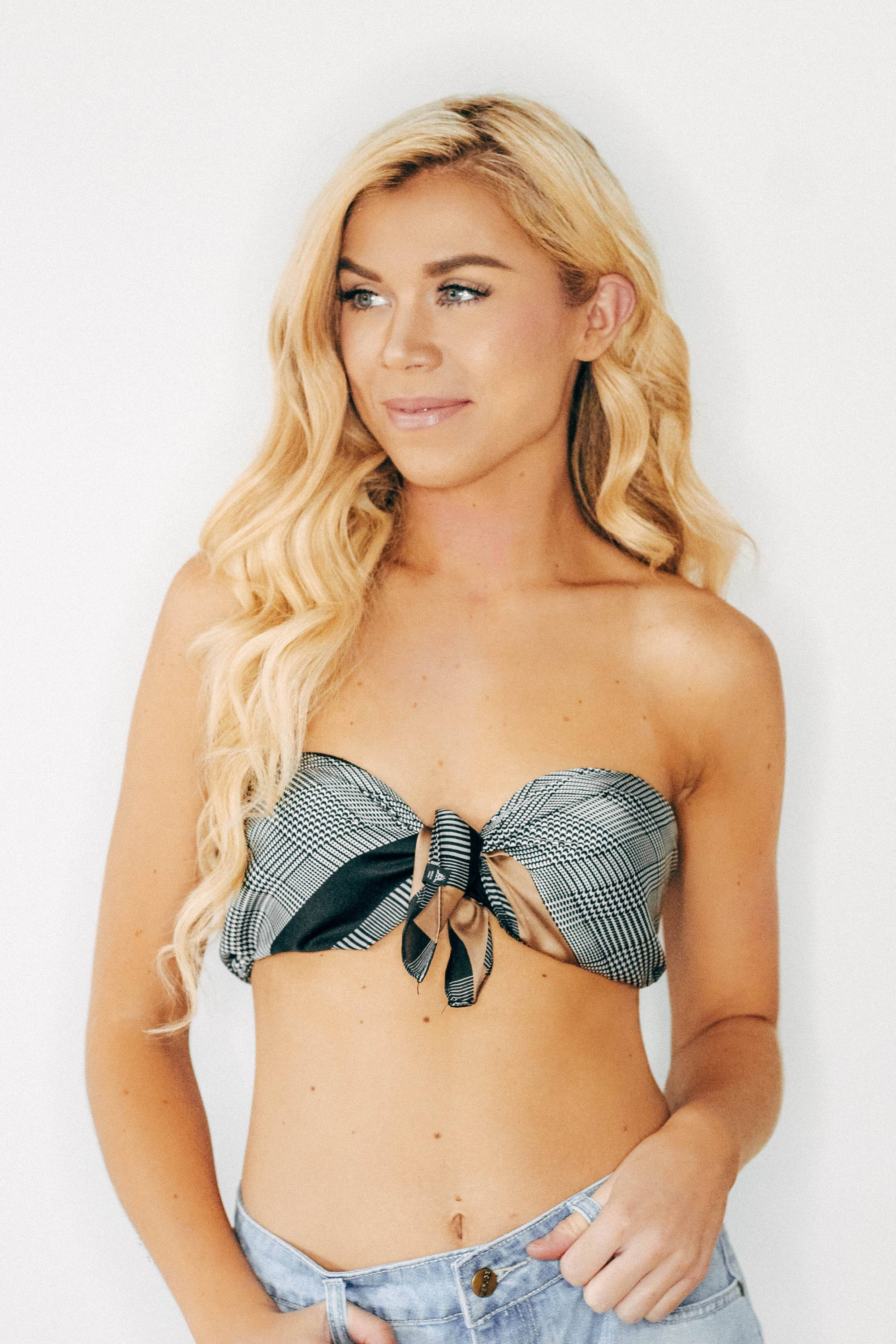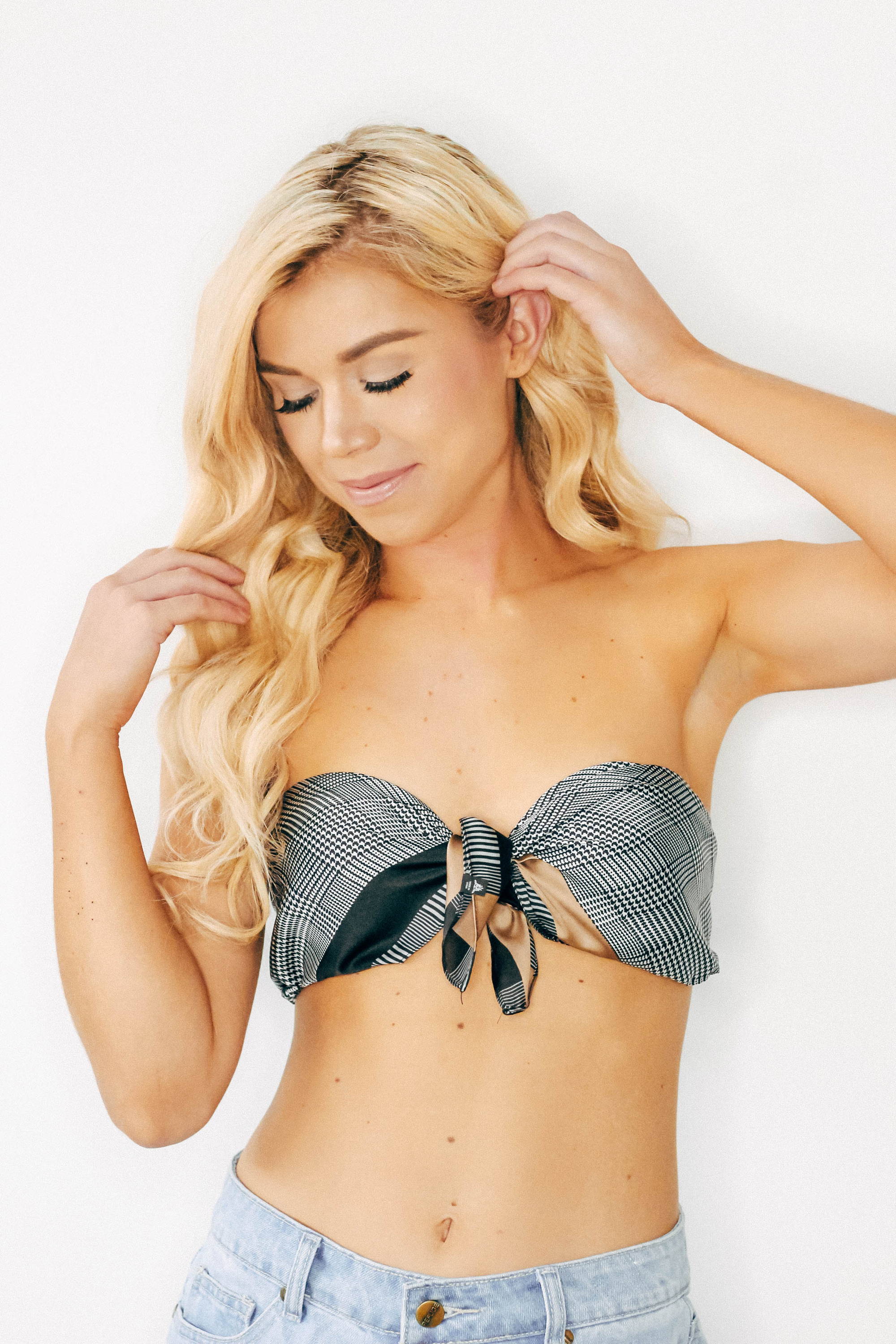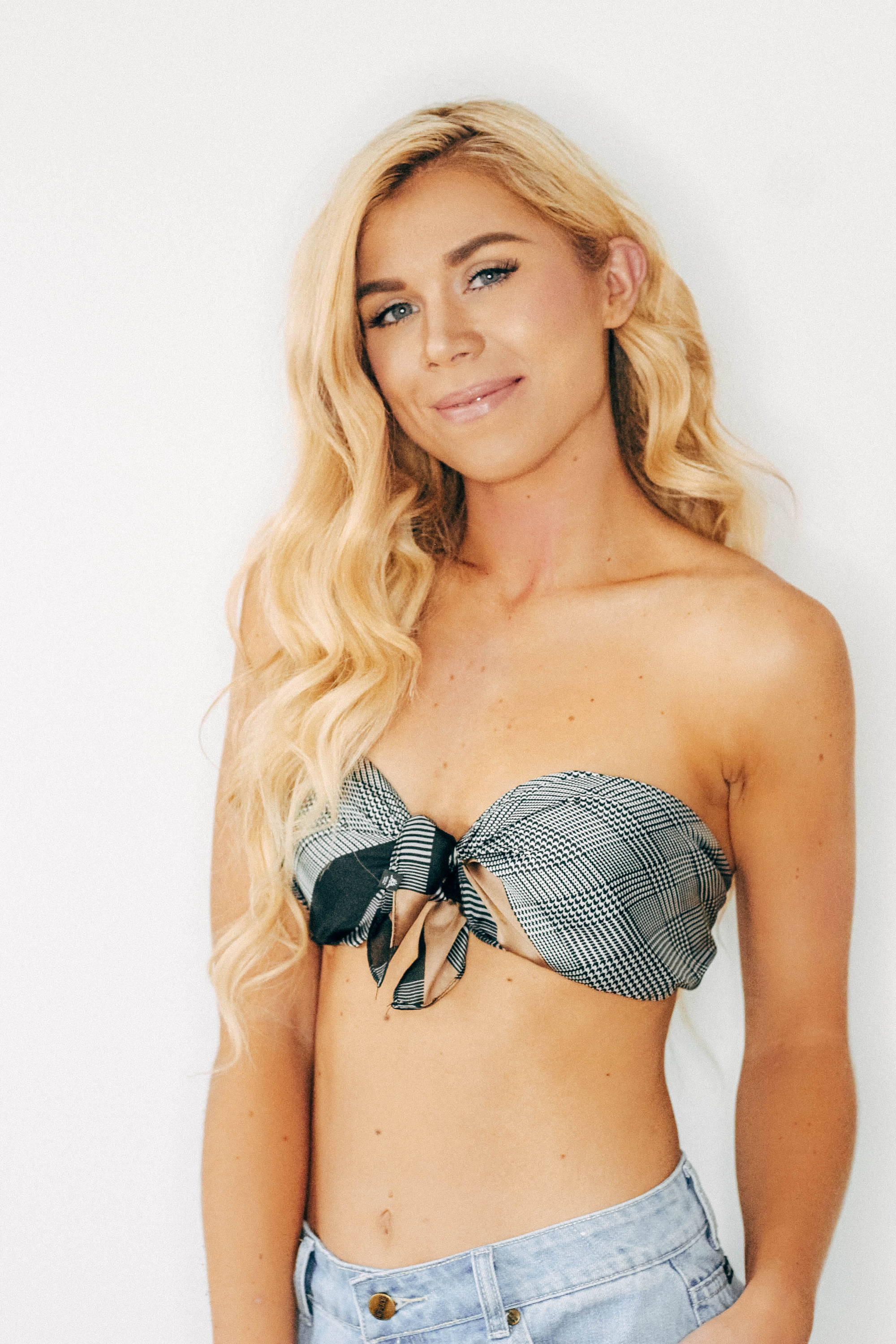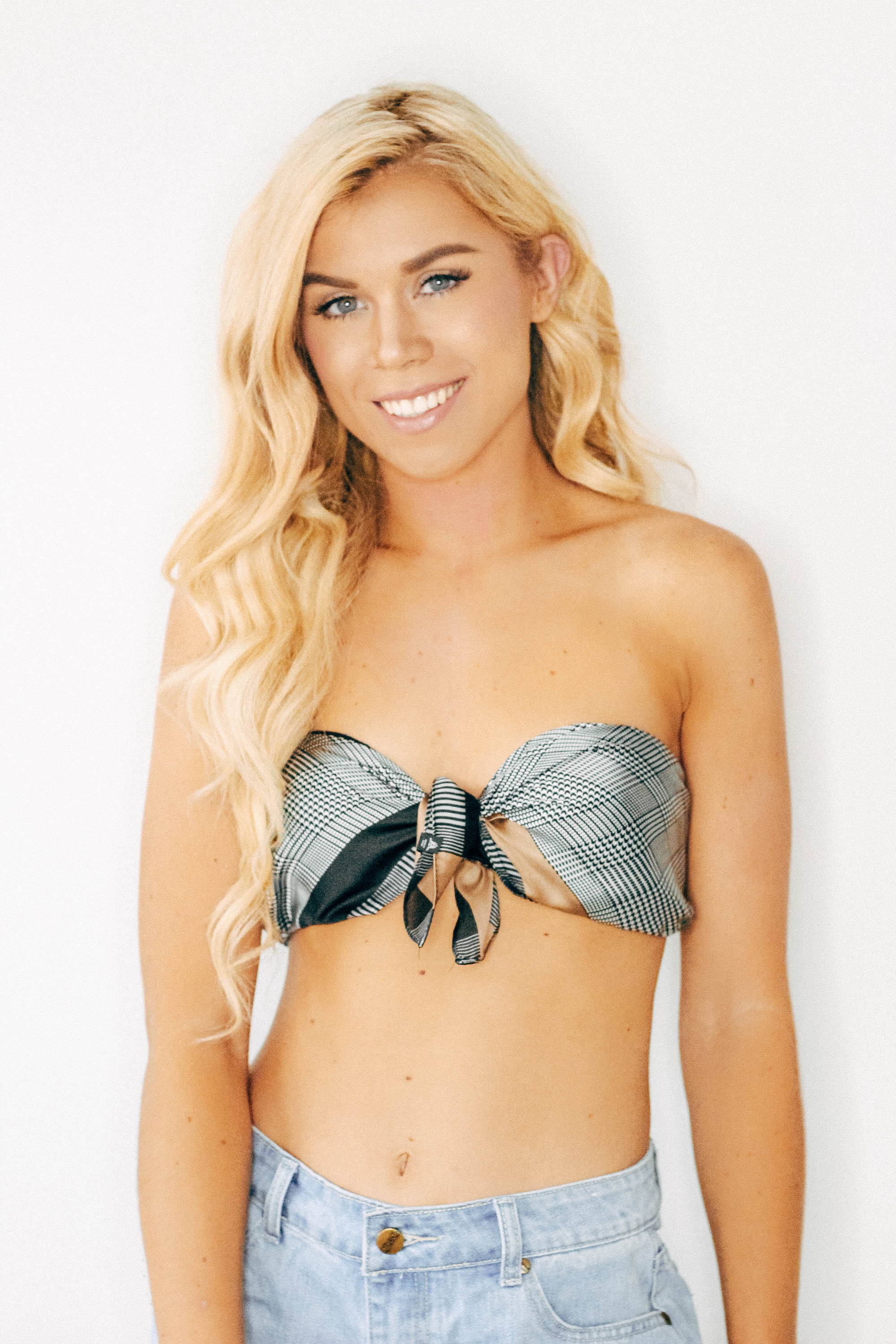 ---
5. Bangin' boob-tube
If you don't want to show your midriff – that's okay! Fold your scarf in half, angle the triangle downwards and tie at the back for an easy-peasy top - cute for a Sunday brunch with the girls. This option is mostly backless, so it looks gorgeous from all angles.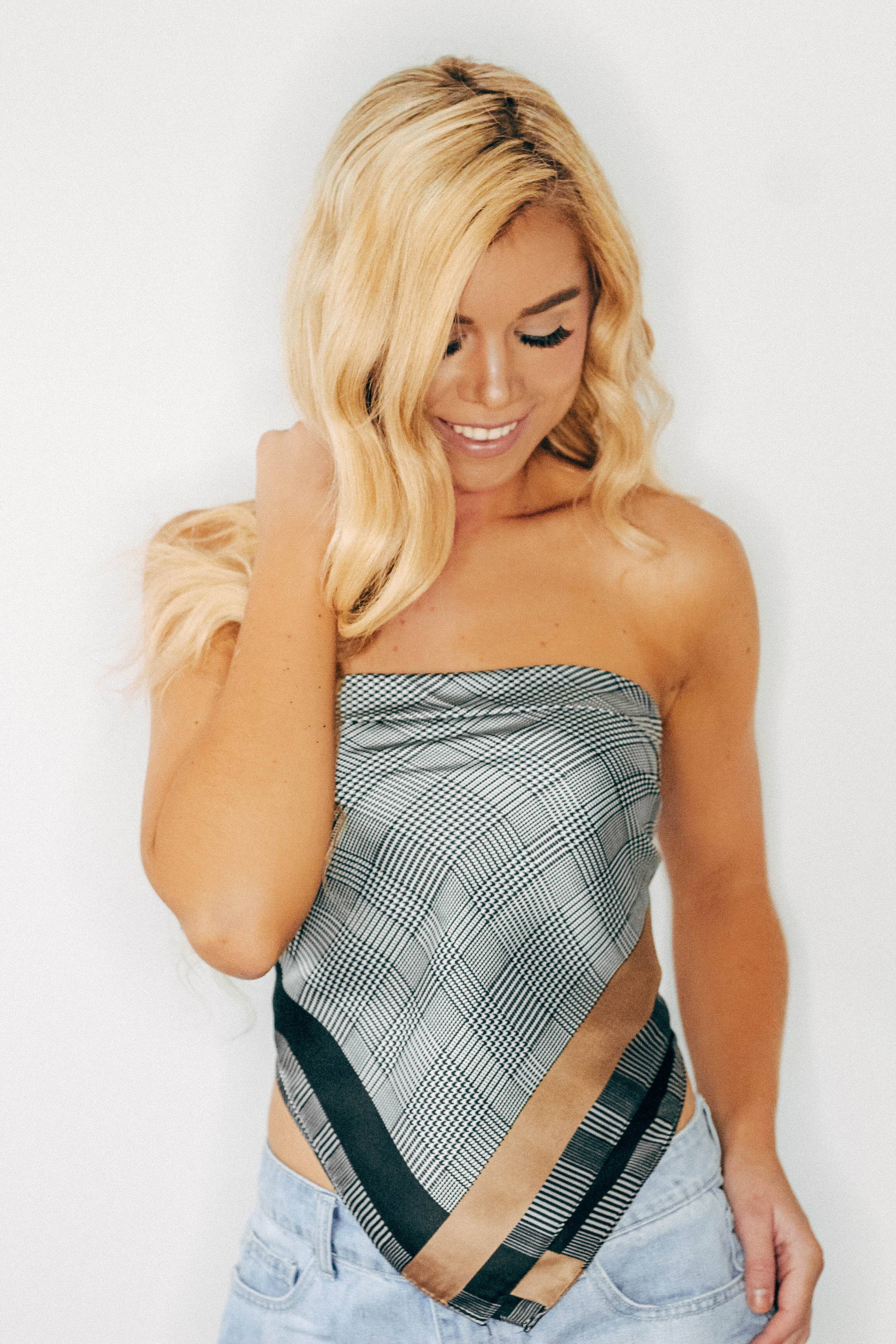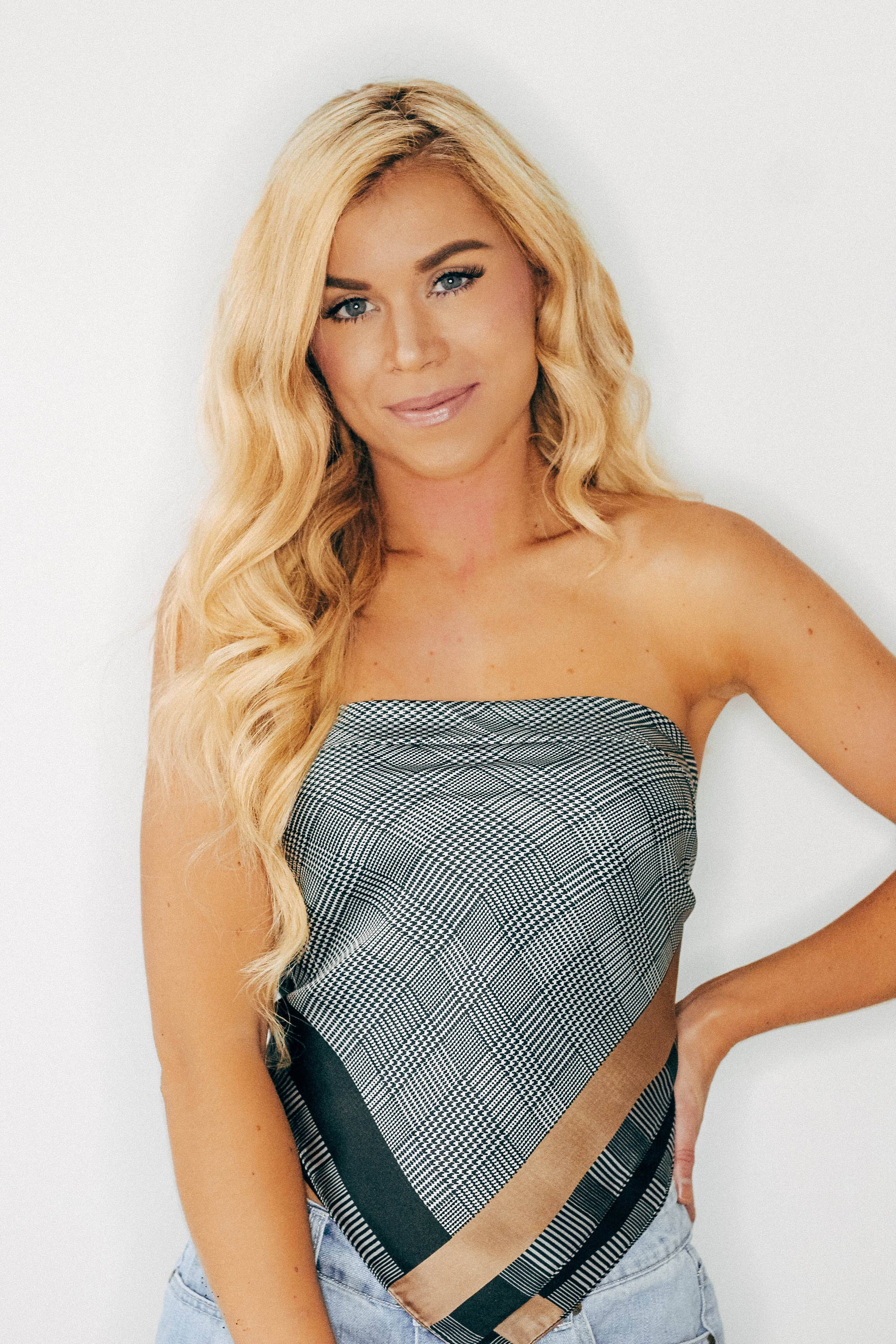 ---
6. Long hair, don't care
Ponytails can be practical, but boring – so give it a little extra something. If you're hair is longer than shoulder-length, jazz up a low ponytail by using your scarf as a scrunchie. We suggest the Do It All Bandanda Scarf; the bright colours will contrast beautifully against any hair colour.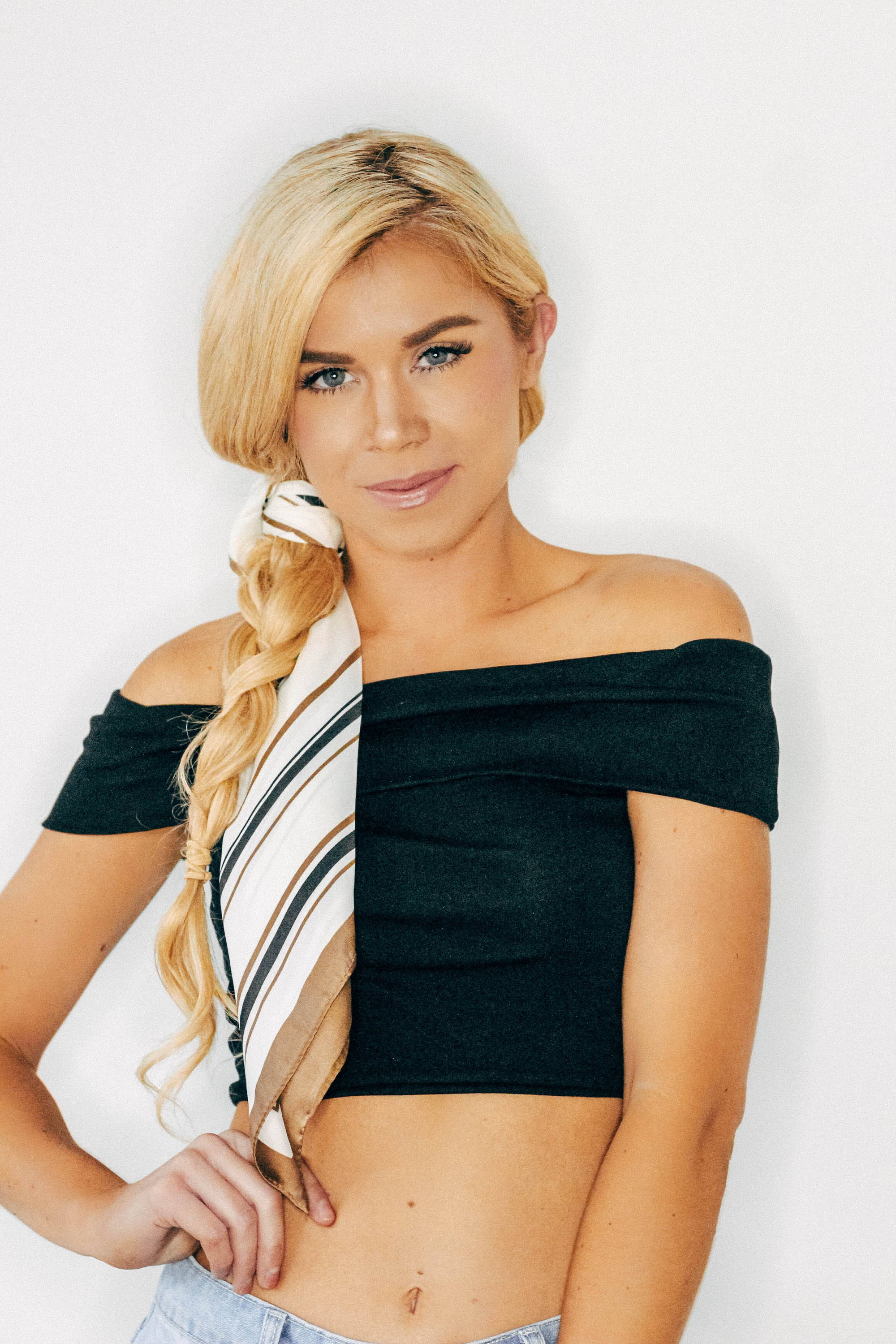 ---
7. Double or nothing
Can't decide which scarf to wear today? Mix up your patterns and double up! Just make sure both your fabrics are from the same color family – so you don't look like you got dressed in the dark! :P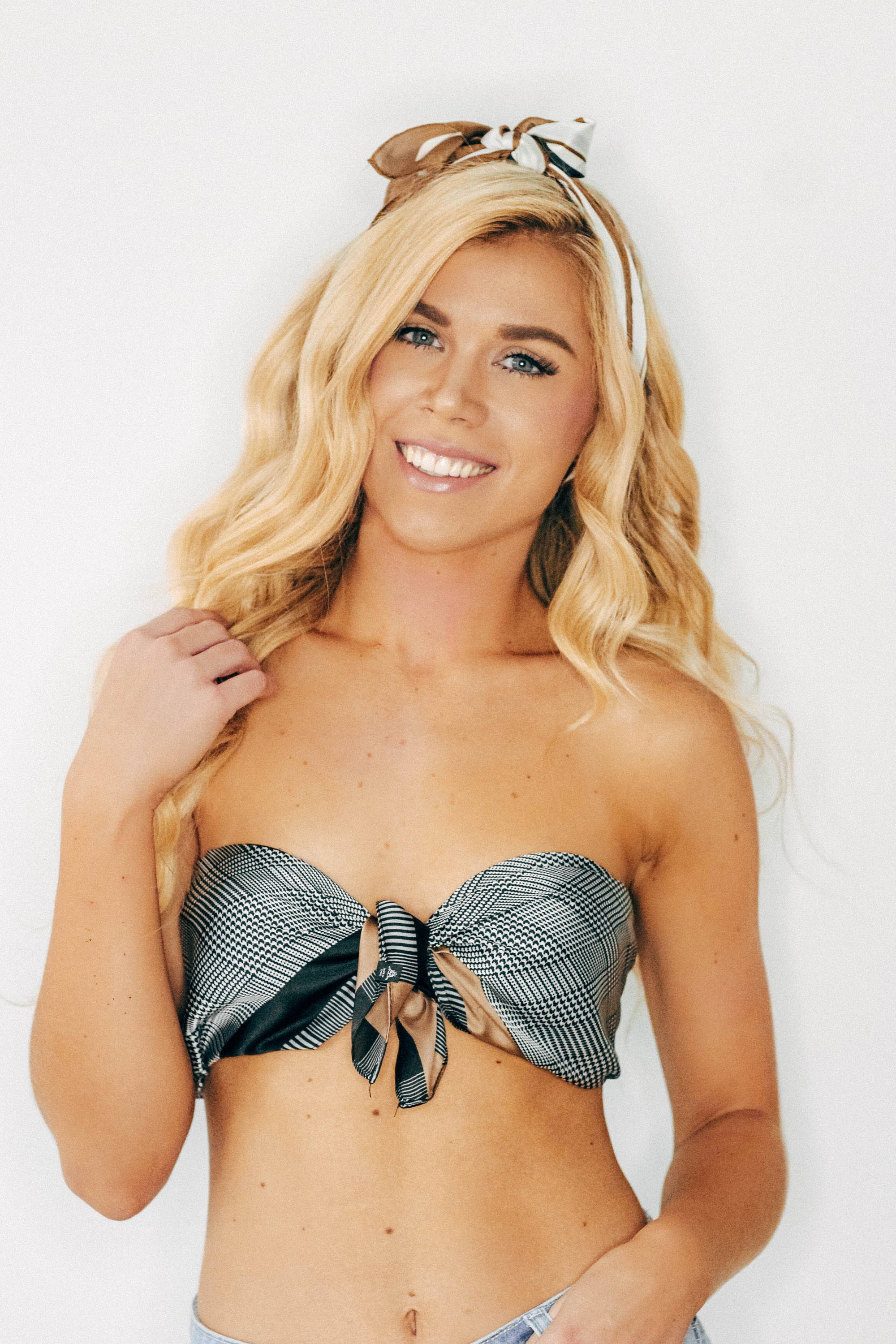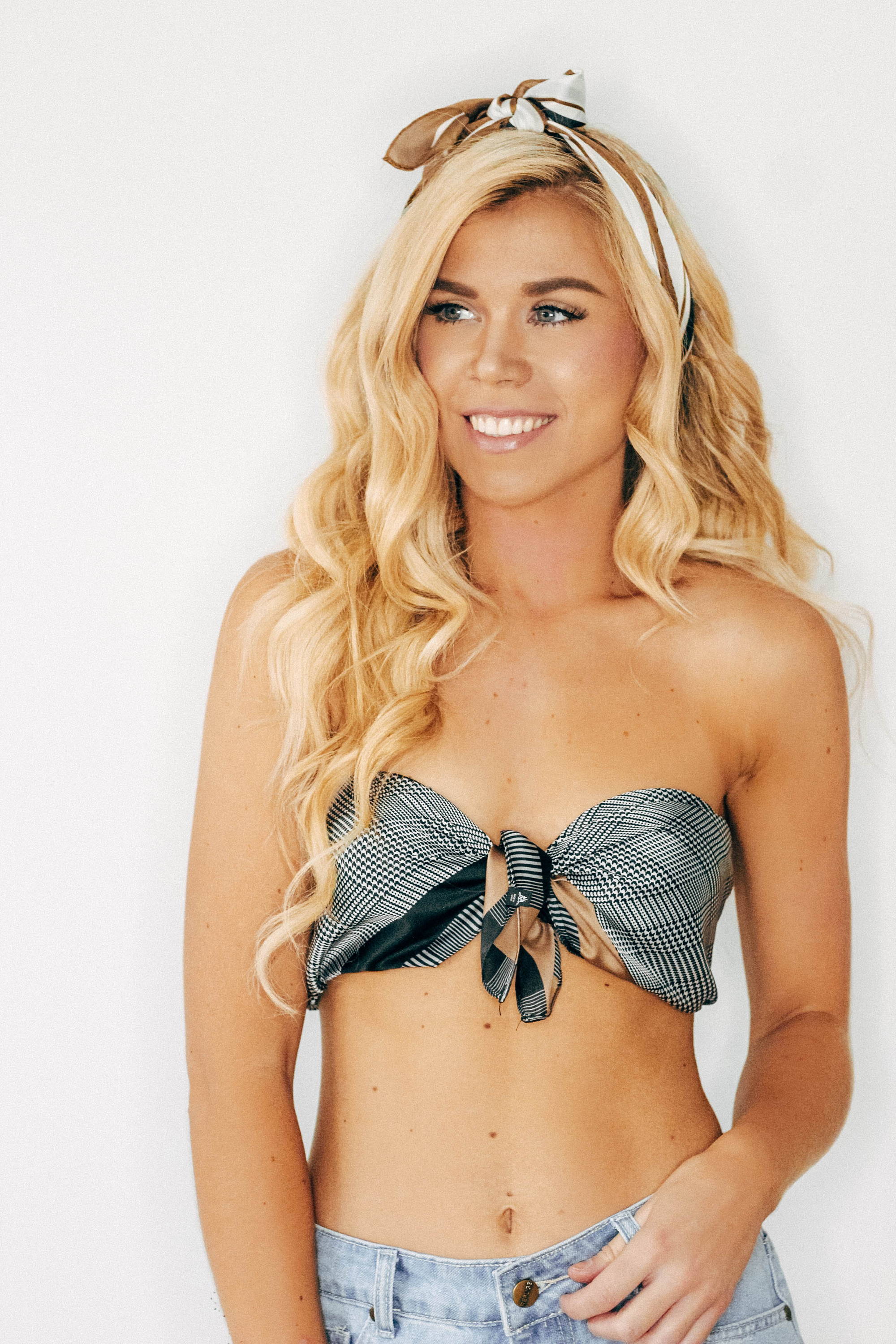 ---
8. Up your glam
Up your glam-factor with a neck scarf! This look is a little bit old-school, but it makes any outfit look expensive AF. This is the perfect office-wear accessory for spring and summer – and gives you a little bit of warmth during the winter months, too. Since it's just an accessory, we recommend choosing a bright colour for this look – such as the Ride With Me Scarf.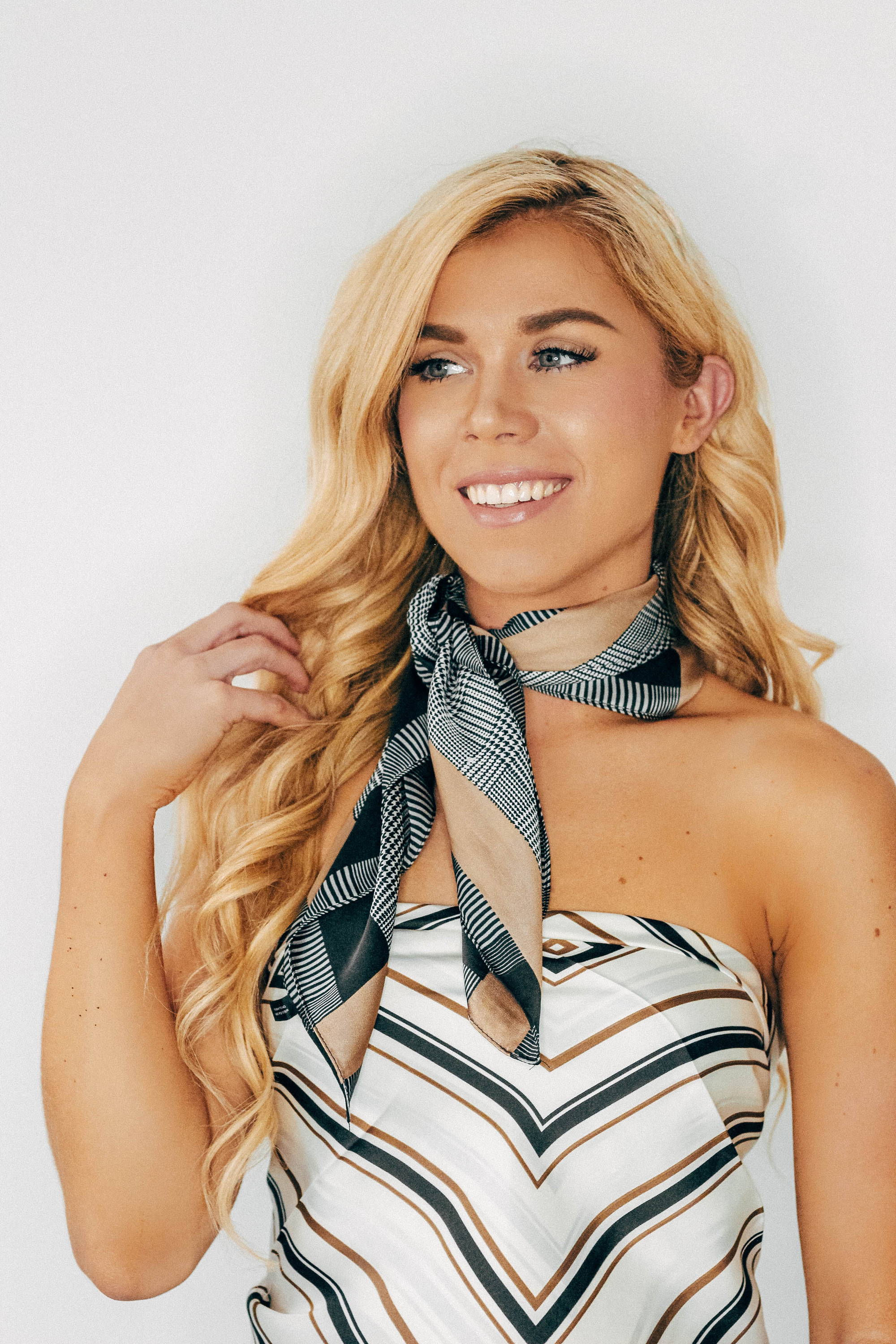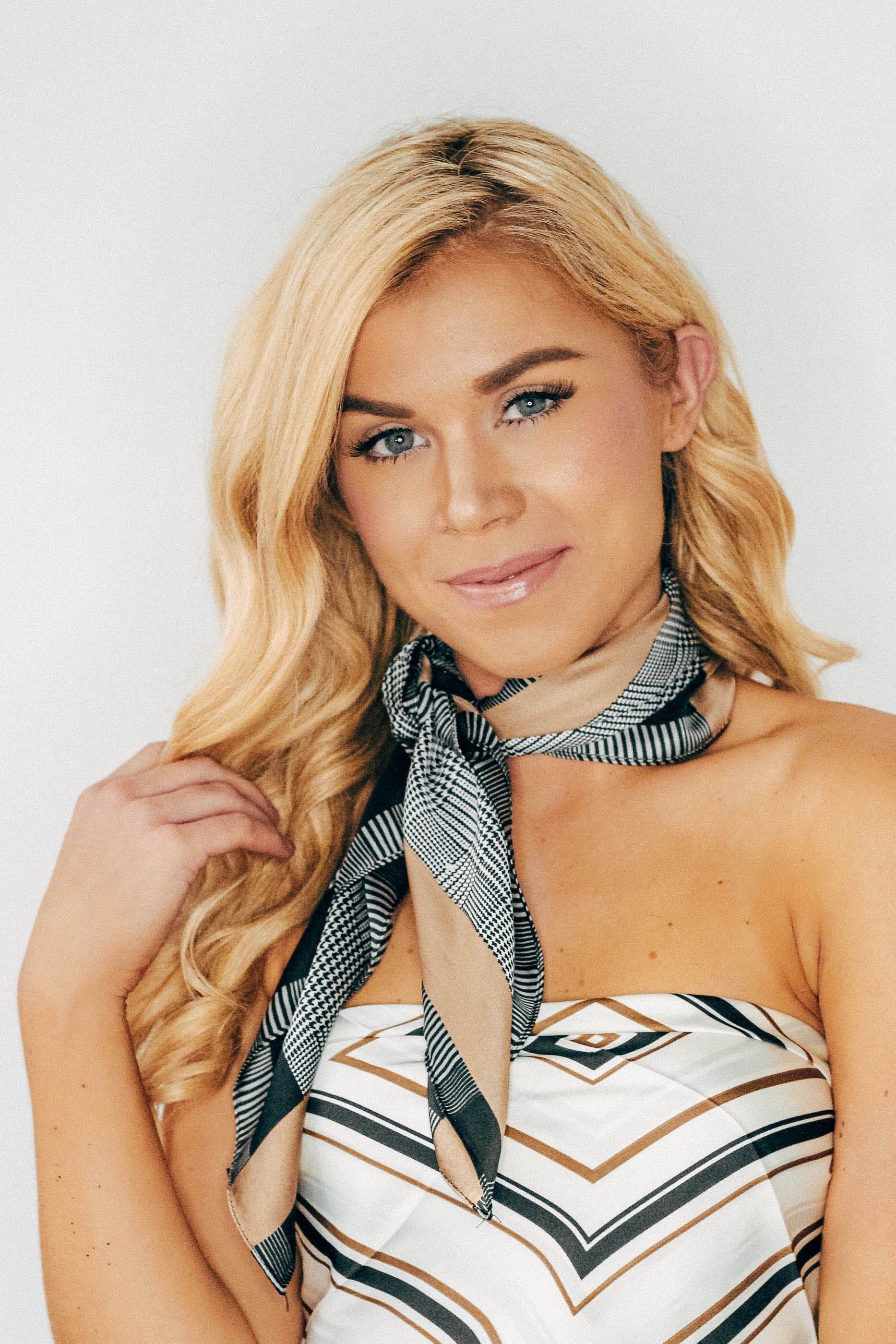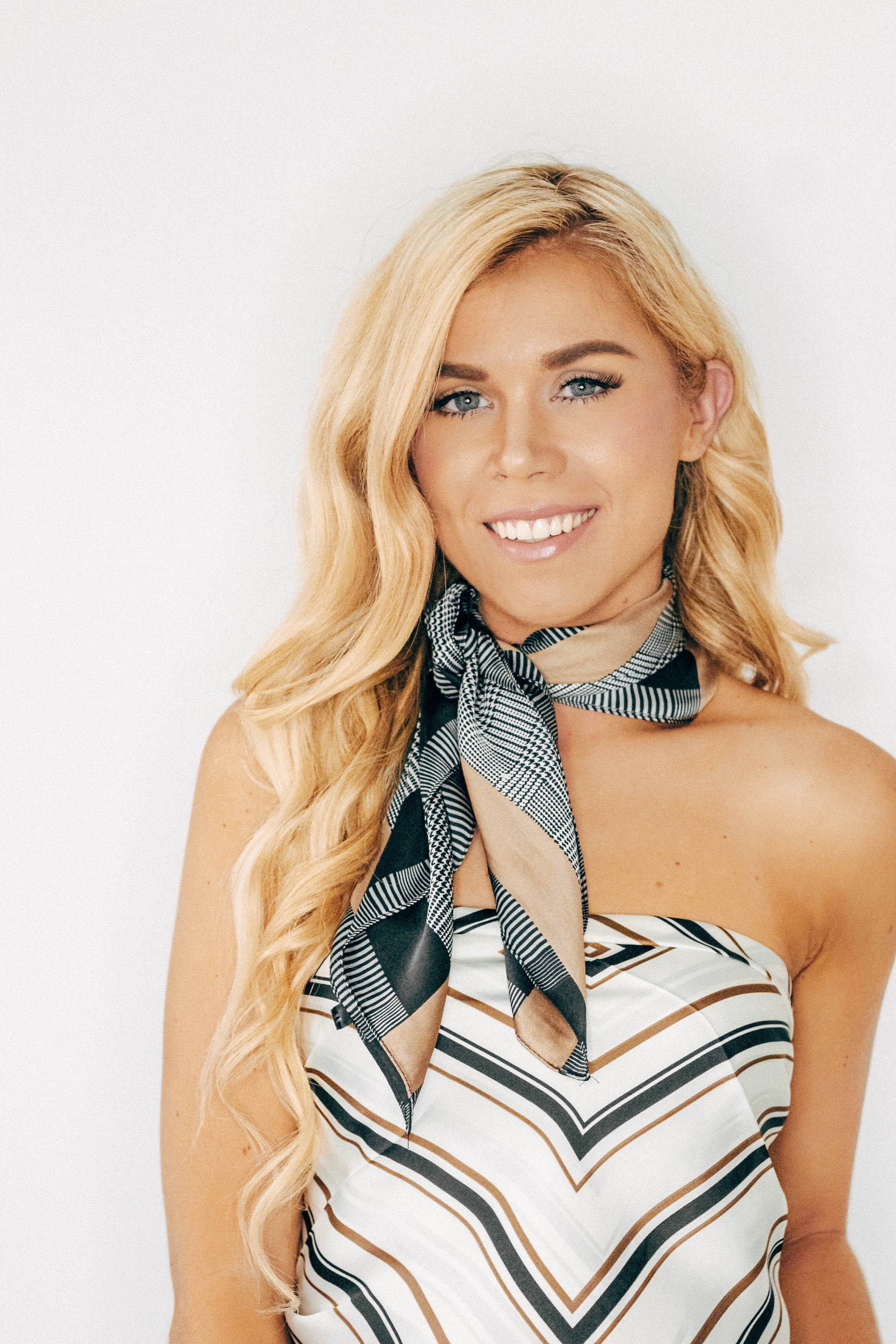 ---
However you decide to wear them, our new bandana scarves are a staple piece for your wardrobe. With so many options, you can wear them over and over again - to any occasion.
Don't forget to tag us @cocobeamboutique – we'd LOVE to see how you styled yours!
Love, CocoBeam x
---