How to pull off this years Melbourne Cup trends
---
How to pull off this years Melbourne Cup trends
---
"Buy less, choose well."
– Vivienne Westwood
Another year around the sun and Melbourne Cup is back! What better excuse to get frocked up and have a glass of champagne (or two) on a weekday!?
Whether you're heading to the races, enjoying a 3-course lunch or just having a party at the office – CocoBeam Boutique has the dress for you.
The best part is – all of these are SO wearable, you can keep them in your closet as staple pieces for any event.
So without further adieu… Let's check them out!
---
This dress is the definition of elegance! It's knee-length, so you'll feel uber-feminine, while the delicate lace design adds that extra 'je-ne-sais-quoi'. The material is super thick too; the high-quality fabric will last forever! We'd suggest wearing this to a ladies lunch – it's so comfortable, you can wear it all day long. Pair it with rose gold accessories and nude shoes for a simple look – then wait for the compliments to roll in!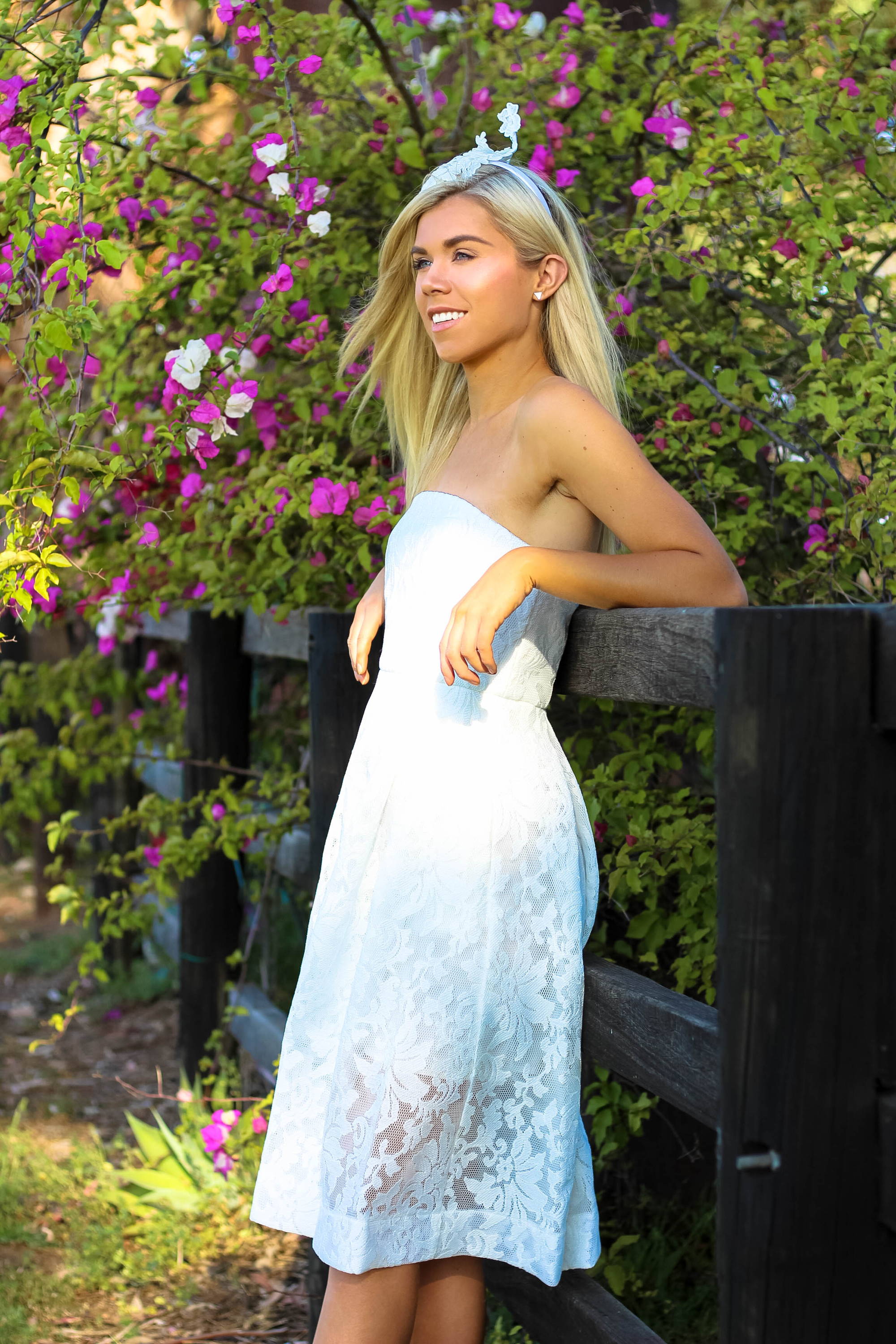 ---
The cut and shape of the Marielle is SO unique. While the slim fit hugs your body and accentuates your curves, the frilled hem gives it the girly factor (and the low-cut back adds some sexiness, too). This dress is so dazzling, you won't need many accessories – but we'd suggest pairing with a white headpiece and tan shoes. This dress is perfect for those heading to the races – it's the perfect summer dress to wear at an outdoor venue.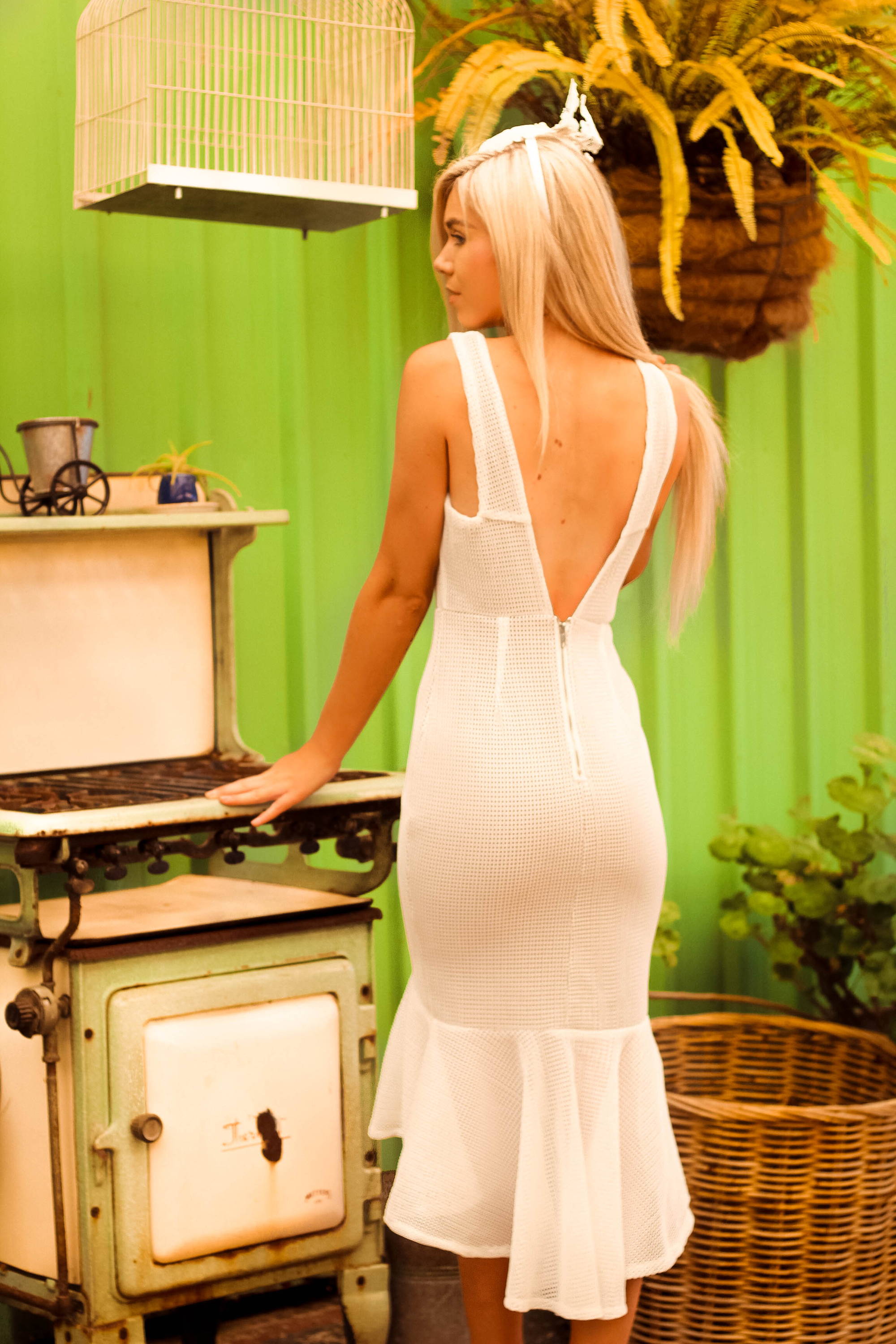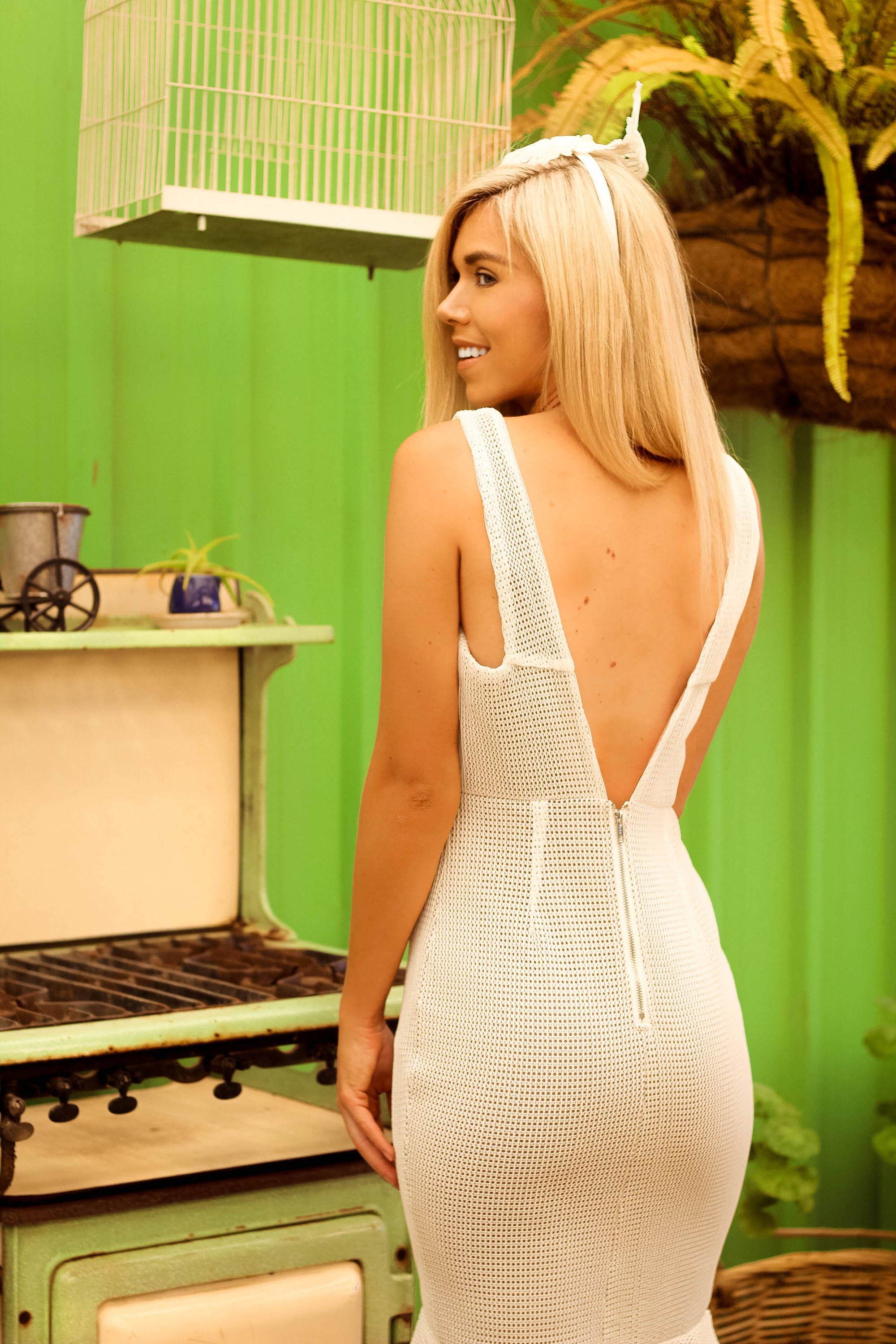 ---
3. Francesca Dress Set in Black
This set is ideal for those of you needing an outfit that takes you from day to night. It's black in colour – which means it flatters every skin tone. But what's more – it's so re-wearable. Later, pair the top with some high-cut black jeans for a hot AF night-time look, or swap the crop for a nude one and pair with some flats for an easy Sunday BBQ outfit.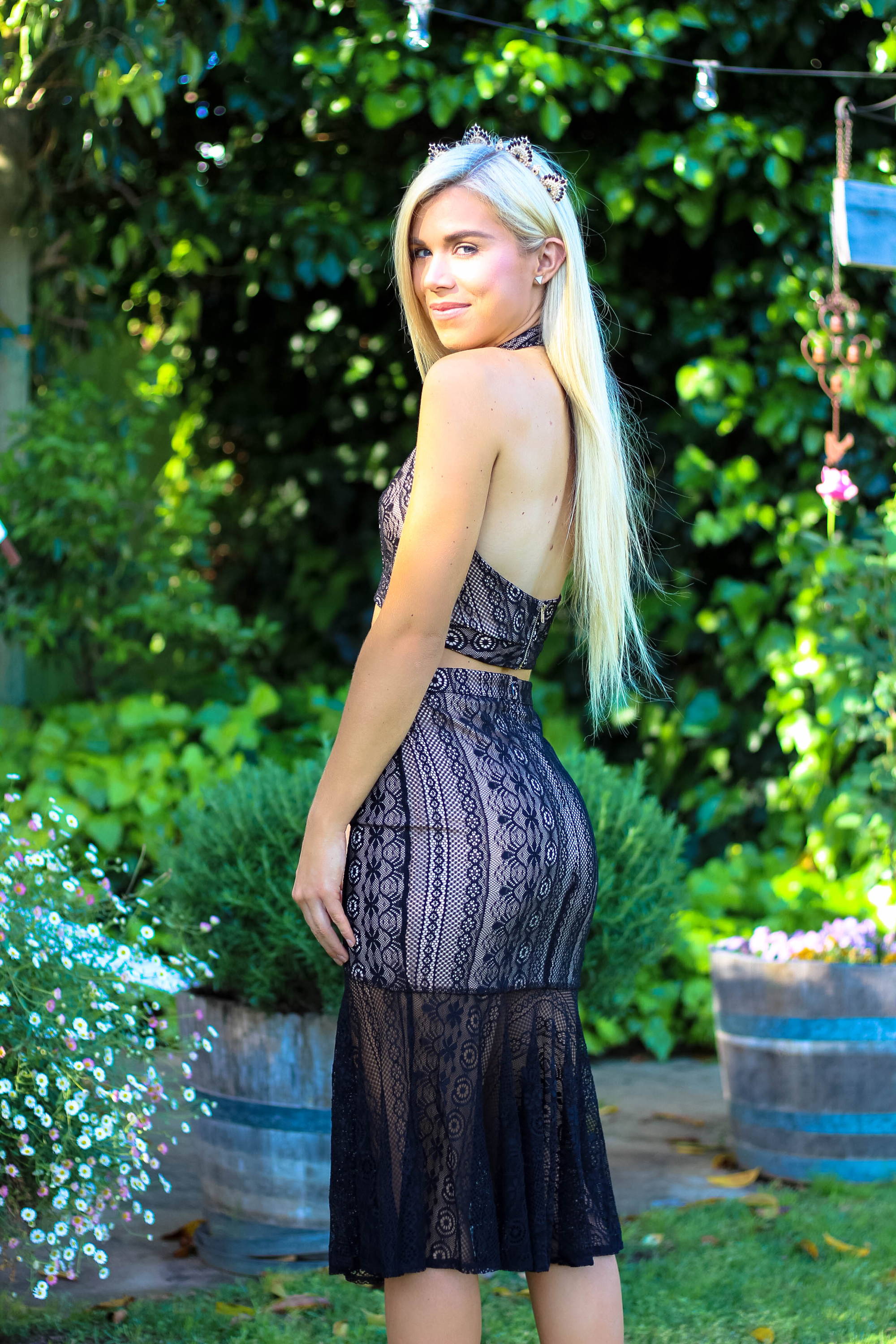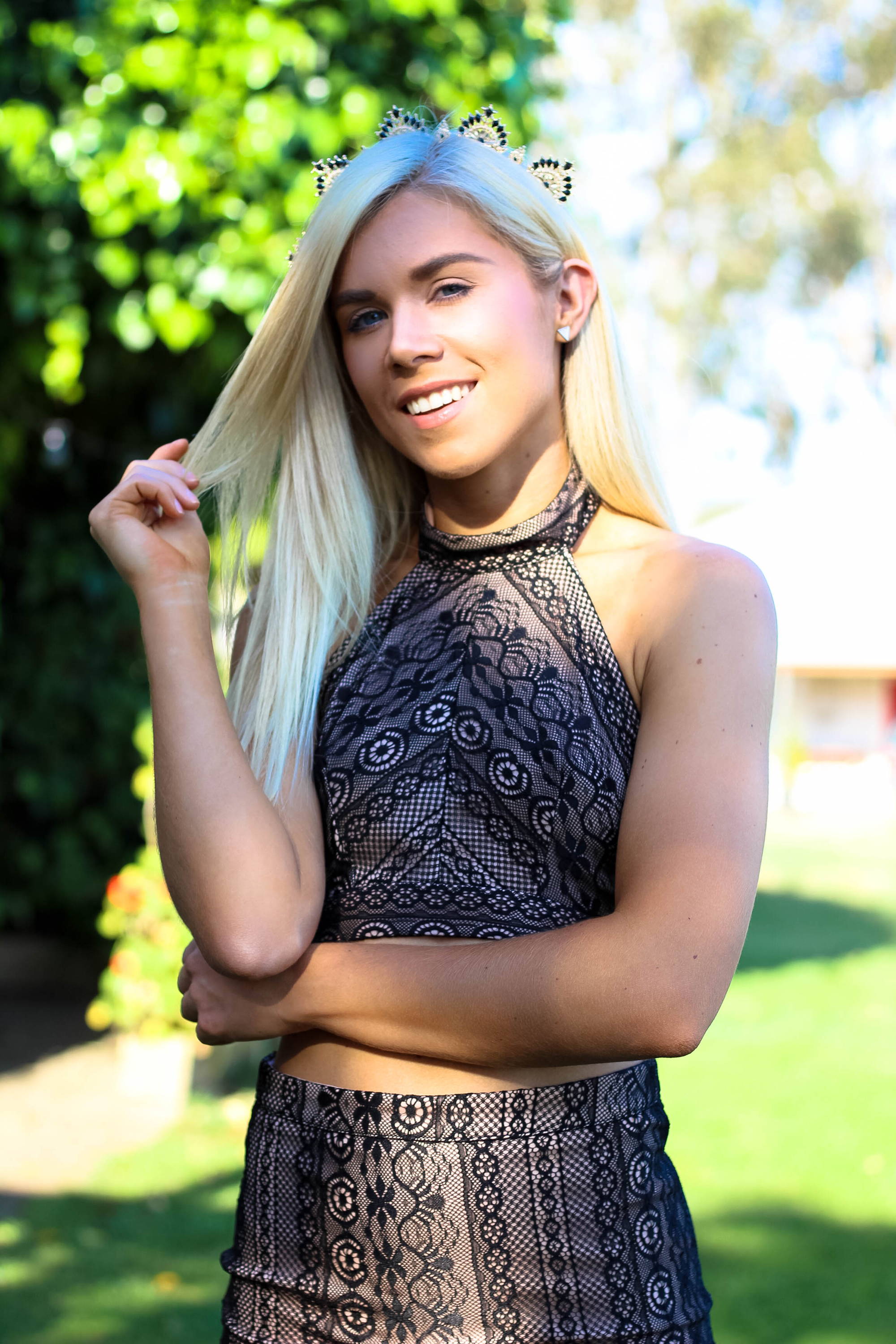 ---
Three words: pretty in pink. Nothing says 'Melbourne Cup' more than a frilly pink dress – and the Bella ticks every box! This number is gorgeous in every way – with it's flattering neckline, lace detail and fishtail, we cannot go past this for a sit-down lunch or races event. Go all out with more floral accessories or pair with metallics for a fashion-forward look.
---
5. Little Faith Floral Dress in Navy
Just LOOK at this colour - we are obsessed! This stunning ¾ length gown is the perfect pick for those of you spending Melbourne Cup with colleagues. It's free-flowing material is a little more conservative - without compromising the 'wow' factor. With an array of colours, you can go crazy with accessories – from pink, purple or blue. Brighten it up or dress it down with nudes – the choice is yours.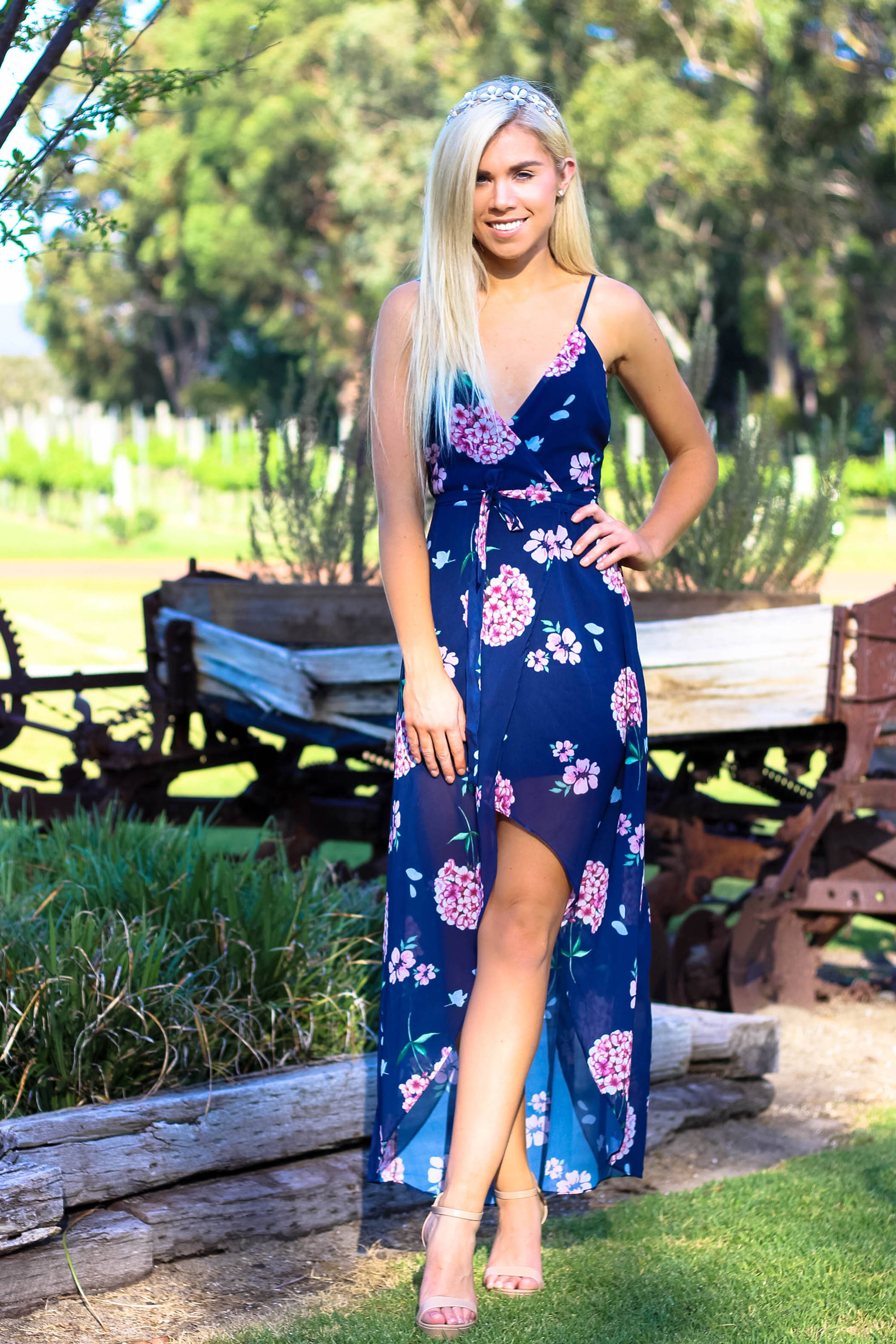 ---
6. Forever Young Dress in Pink
Longer dresses not your thing? Keep it short and sweet in this cute yet sexy minidress. The bust area is super flattering, while the layered skirt adds an element of girliness to the whole ensemble. Just like our other choices, this dress is SO re-wearable (and you'll definitely be able to bust a move on the dance floor in this one). LOVE!
---
So there you have it – Melbourne Cup made easy!
Don't forget to tag @CocoBeamBoutique in your posts so that we can see how amazing you all look on the big day.
Love,
CocoBeam x
"Simplicity is the keynote of all true elegance." – Coco Chanel
---