Transform your everyday clothes into a Halloween outfit!
Posted on October 23 2018
Transform your everyday clothes into a Halloween outfit!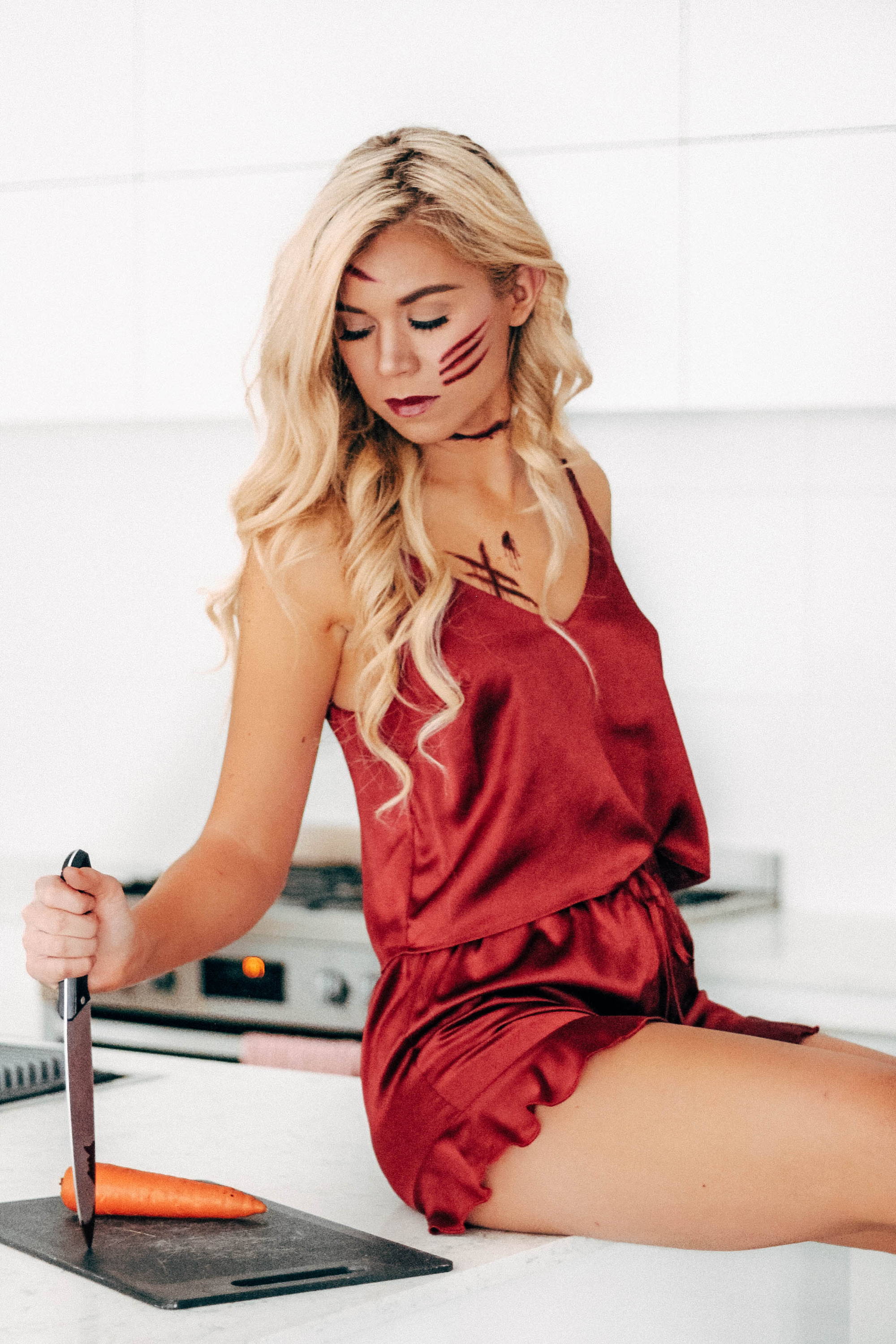 It happens every year – without realising it, it's one week before Halloween and you haven't had a spare moment to think about your costume.
Never fear (pun intended :P), we've come up with some quick and easy solutions to turn our gorgeous everyday wear items into a spooky (or sexy) Halloween look – without the excess cost.
Whether you're heading to a party or trick-or-treating on the streets, we're sure to have an outfit you can pull together at the last minute. And the best part is, we offer express shipping - so you can have any of the below at your door in just 1-3 days time!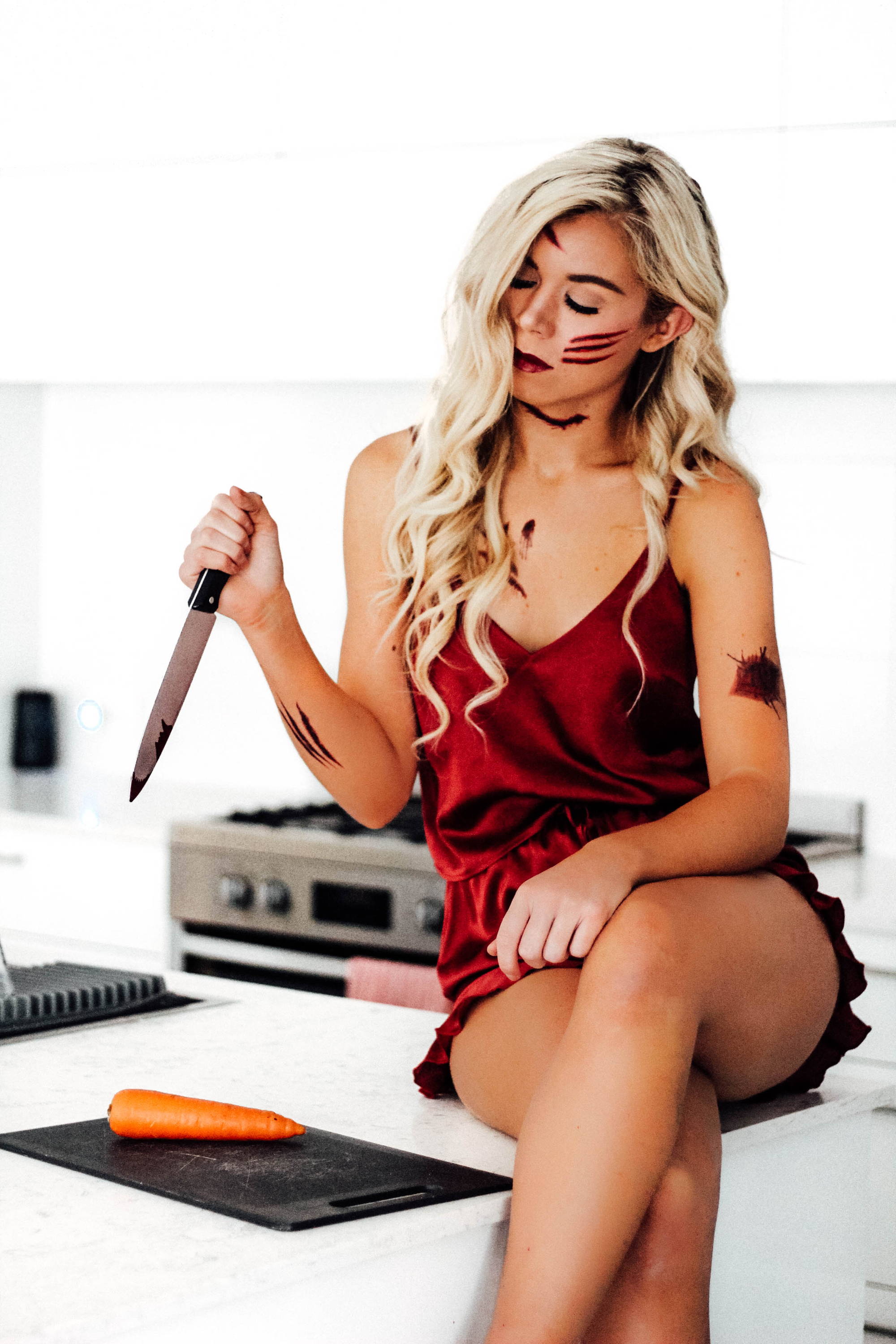 "I've seen enough horror movies to know that any weirdo wearing a mask is never friendly."
1. The Sleepover From Hell
It's the scene from thousands of movies – the 'girls night in' gone wrong. Simply grab some cute PJs (or a silky set like our Did Something Bad Satin Two Piece Set in Wine), add some fake wounds and blood and a (plastic!) knife, and you have yourself a costume! If your friends are also short of ideas, have them wear a similar outfit, too – just imagine the cute Insta shots!
2. The Sexy Devil
This is one of the easiest costumes to put together – and still gets the job done. Pair a slinky red dress (such as the New Romantics Dress) with some firey red ears and you've become the devil herself! Add some fake blood and gore for extra effect.
3. The Naughty Policewoman
All you need is a police hat and a black dress to create an effective policewoman outfit. Add some handcuffs and you'll have a prop to play with all night long. Our pick is the Gigi Corset Dress; the lace detail makes for some serious old-school jailhouse vibes.
We also recommend the Ocean Slide Dress if you want a bodycon fit for that sexy policewoman look!
(Handy tip: this billowy dress also works well for a witch's costume!)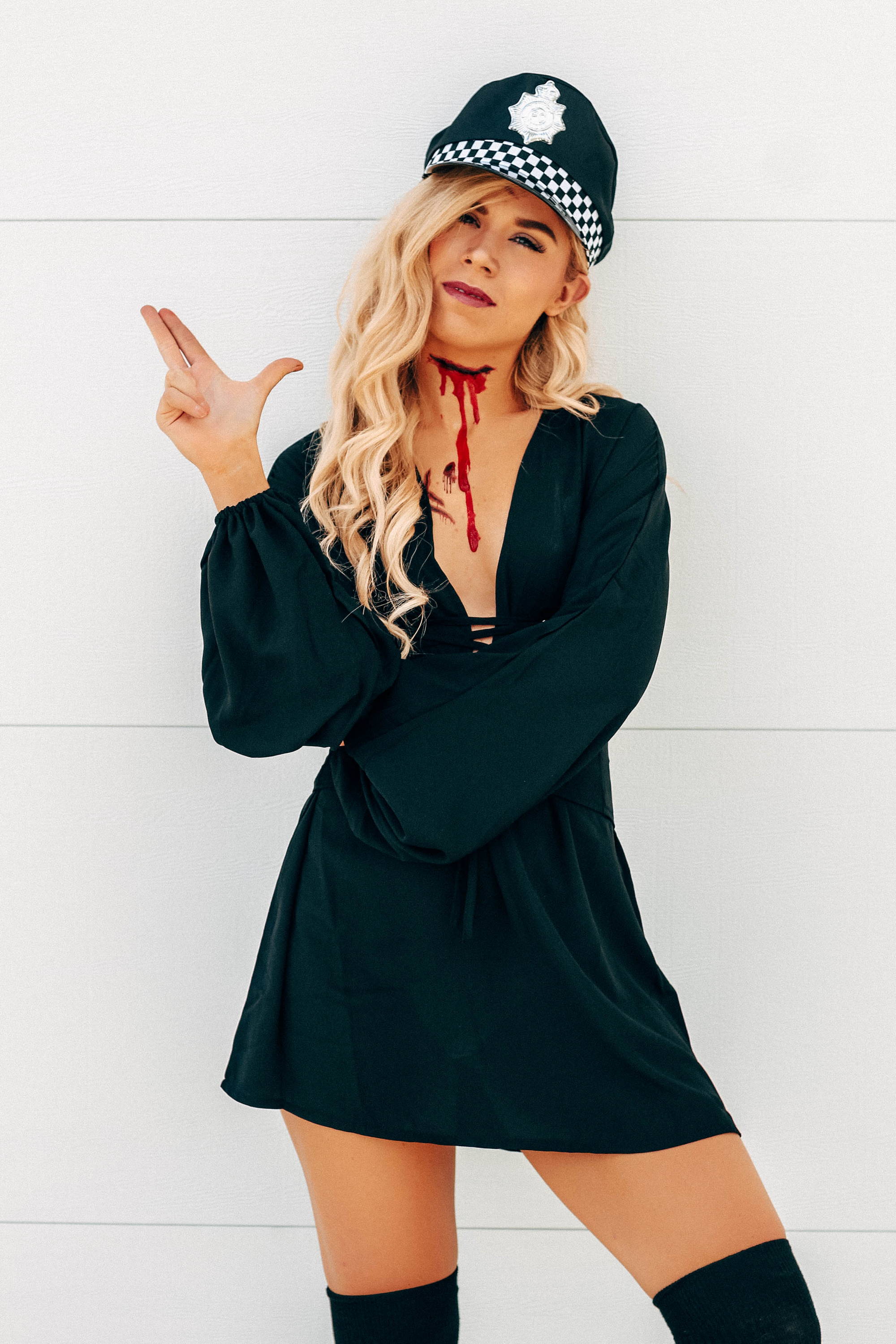 4. The Dangerous Woman
Channel your inner Ariana Grande with this majorly sexy jumpsuit + bunny mask combo. You'll feel like you've just stepped out of a music video with the sultry Steal The Show Jumpsuit hugging every curve on your body, while the rabbit mask will help you to embrace your alter-ego. Reow!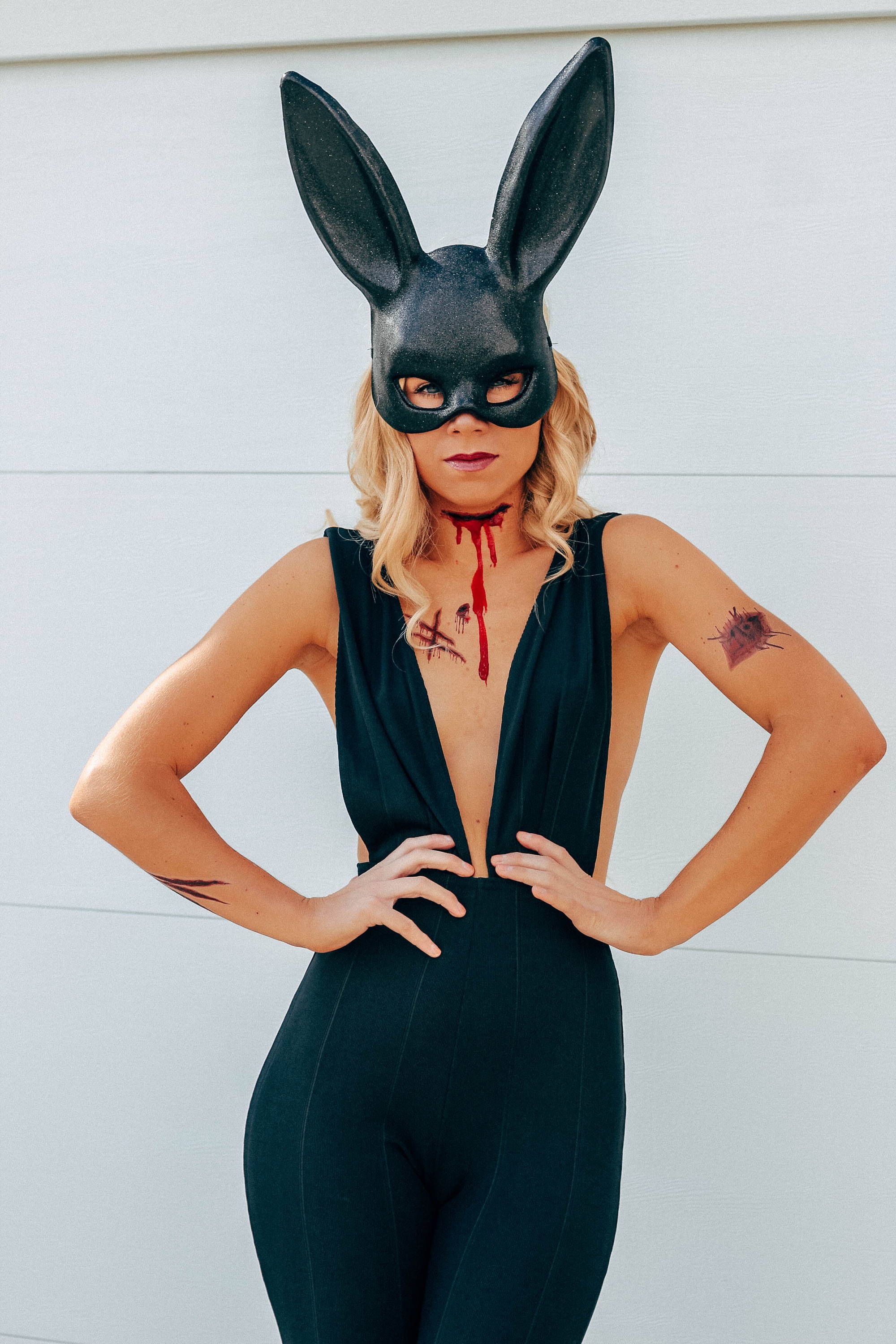 There's no need to spend hundreds on a costume you'll only wear once this Halloween. Choose any of the options above and you'll have a new outfit that you can wear again and again – and not just for a themed party.
Don't forget to tag us @CocoBeamBoutique so we can see your rocking your Halloween looks!
Happy Halloween, Beamers!
CocoBeam Boutique x