ROSES ARE RED. WINE IS ALSO RED...
HAPPY VALENTINE'S DAY
HAVE YOU GOT A DATE WITH SOMEONE SPECIAL OR JUST HANGING WITH A FRIEND THIS VALENTINES?
NO MATTER WHAT YOUR SITUATION WE HAVE YOU COVERED!
If you're looking to make his jaw drop....
From our Luxe Collection we highly recommend Tapis Rouge Diamant Dress!
This bandage dress will hug your figure in all the right places and just oozes elegance!
With AfterPay it's even more affordable!
Are dresses not for you?
Mix and match! Our model below is wearing the Mabelle Top in Red styled with our Have Me Leather Skirt 😍😍
They say the colour red attracts attention! You'll be sure your date will only have eyes on you.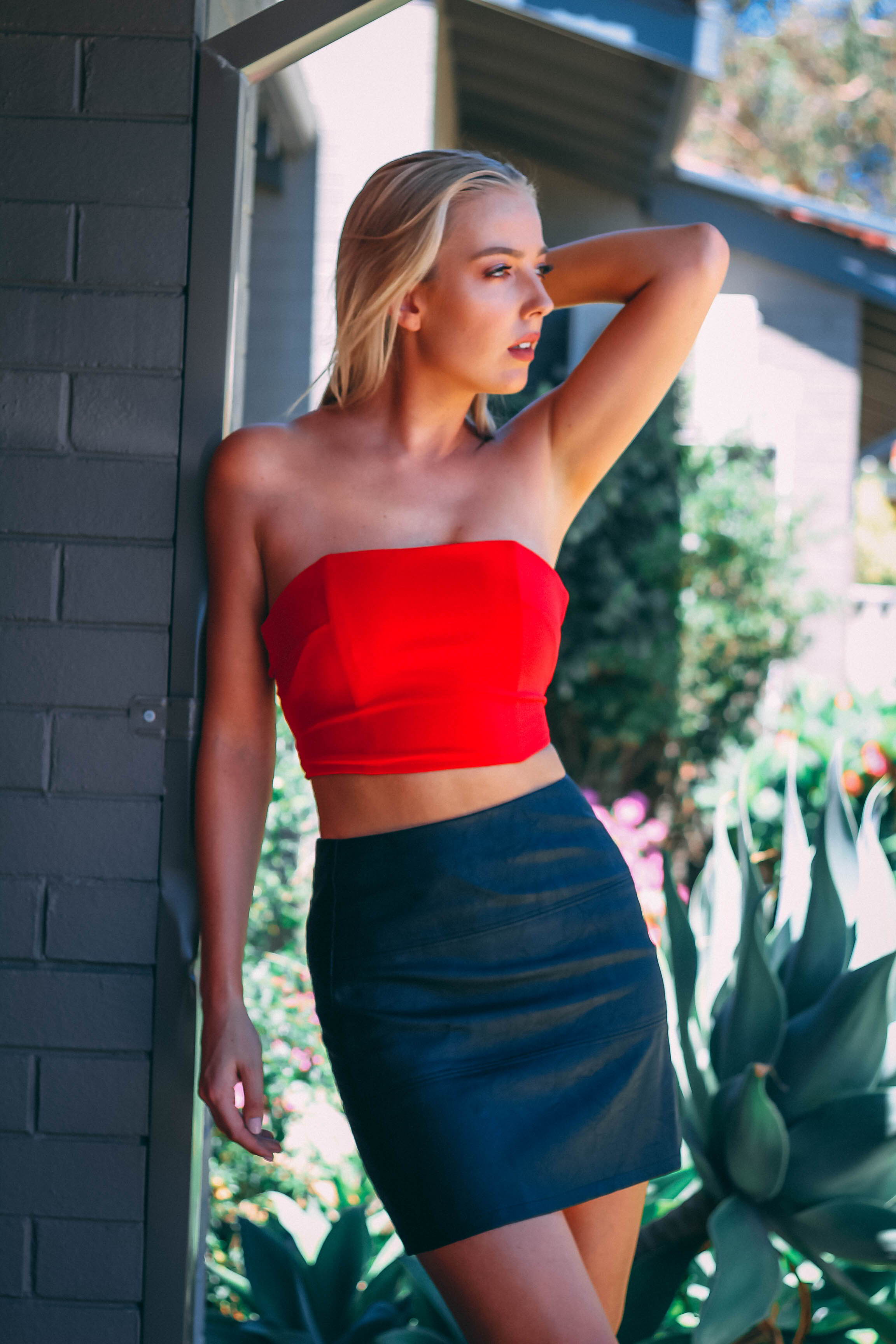 Wearing red is known to attract men!
The theory is that there is a cultural connection between red and romance—for example—red is paired with hearts on Valentine's Day to symbolize romantic affection. There is also an association with sex—in many societies, red signals sexual availability in "red-light" districts. - Psychology Today
Looking for something a little more 'cute'?
The Forever Young Dress will have your crush blushing!
---